Escalation. The Tundra Tabloids predicts that the instituting of the no-fly zone will not alter the outcome of the civil war. They'll either fight to a stale-mate or the rebels will be defeated.
NOTE: Word of warning, a TT source says: "News from the ground…if and when nato/ ?attacks Libya…Libyans supporting Gadaffi in the security sector around the EU will do an insurgency."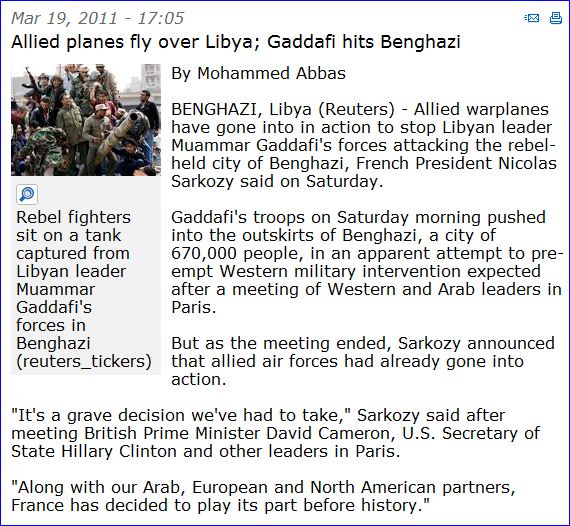 UPDATE: RT News has a video reportedly of a Libyan plane being shot down by rebel fighters.