Japan no doubt thanks its brother democracy Israel for any offers of assistance, and should the need arise, they'll get the call. Nice to know that the kind offer exists. KGS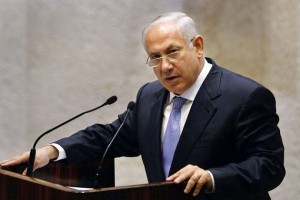 Netanyahu to Japanese PM: Israel stands behind you
By HERB KEINON
03/16/2011 21:46
PM offers "any assistance" to earthquake-ravaged country, expresses "deep sorrow" over recent events, says Israel prepared to send aid.
Prime Minister Binyamin Netanyahu offered Japan "any assistance" it needs in a letter he wrote Wednesday to his Japanese counterpart, Naoto Kan.
"I want to express to the Japanese people our deep sorrow as a result of the devastating earthquake and tsunami that struck the country and claimed a heavy toll in human life," Netanyahu wrote.
The prime minister added that Israel was prepared to "help to the best of its ability" and immediately send rescue teams, medical teams, experts in identifying bodies, water purification facilities and any assistance asked for to the disaster area.
"The citizens of Israel stand beside you at this difficult time," he wrote. "I have no doubt that the strength and heroism displayed by the Japanese people will help overcome this terrible tragedy."