That's the Left for you, they can't tell you how to grow an economy, but they sure as hell can show you how to knock one straight into the crapper.
Paavo Arhinmäki, party chairman for "The Left", which is an assorted bunch of disenfranchised malcontents who truly believe in theories of Karl Marx, jumps at the chance at trying to nix any more nuclear power plants in Finland.
Never mind the fact that we don't live near any major fault lines, this commie politician wants to limit our choices for electricity production all the while Finnish electrical plants that run in carbon fuel are finding it difficult to operate under the current draconian regulations. So what this means is Finland will have to learn to live with less electricity if this commie's ideas gain any steam. KGS
YLE: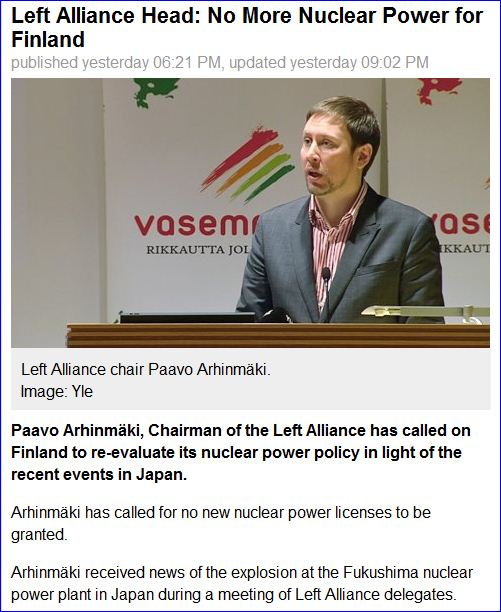 "The Japanese nuclear plant accident has shown that nuclear power still carries with it the risk of a catastrophic accident," he declared.