They truly know how to spell it out don't they? The fundamuslim will show you chapter and verse where a woman is deemed half that of man, and will fight to the death to keep it that way. Trust the Tundra Tabloids when it says that Islam is highly counterproductive to human development. KGS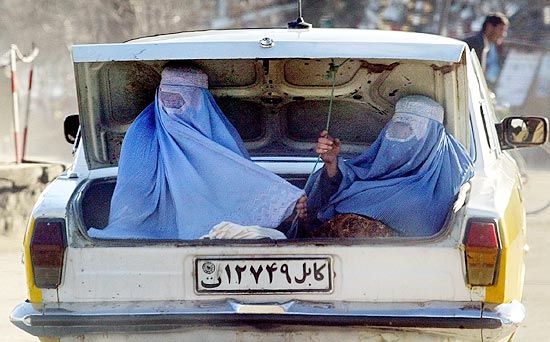 Islamists protest Dhaka's equal rights to women policy
2011-03-09 12:20:00
SIFY.COM: BangladeshAds by GoogleHigh quality calls to Bangladesh just 2.9snt/min www.hotcom.fi
Dhaka, March 9 (IANS) Stating that a woman never be equal to man 'according to Islam', Islamist parties in Bangladesh have called for a daylong strike next month to protest the government's Women's Development Policy 2011.
Islami Oikya Jote (IOJ), a grouping of Islamist parties that is a constituent of the opposition alliance led by former prime minister Khaleda Zia, has called for a daylong countrywide general strike for April 4.
The government announced its policy on International Women's Day Tuesday.
IOJ chairman Mufti Fazlul Haque Amini announced the shutdown programme at a rally organised in the national capital.
It also formed a human chain in front of the high court Wednesday.
Calling upon Muslims to enforce the general strike, Amini alleged that the government had gone 'against Quran by adopting such a policy'.
Bangladesh is an Islamic Republic with a predominantly Muslim population.
He said: 'According to Islam, a woman can never be equal to a man.'
He vowed to continue a strong movement until the women development policy was revoked, New Age newspaper reported.
H/T: TROP