An Israeli comes up with a clever take on Gaddafi speech, it becomes and overnight sensation on the internet throughout the Arab / Muslim world. KGS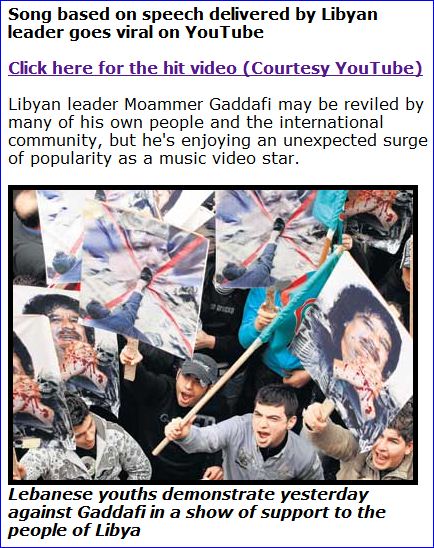 DJ GADAFFI:

Inch, inch. house, house. home, home, zanga zanga
Forward, forward, Revolution, Revolution
(Repeat)
I got millions on my side not from the inside but from other countries. From here i send a call to all the millions in the desert.. from desert to desert the millions will march and no one will be able to stop them.
Fast, fast
(Repeat)
The bell of work has rang!, the bell oto march has rang!, the bell of victory has rang!, no turning back!.