Finnish Amnesty International's chairman, Frank "Scum State" Johansson, thinks that the UN's removing Libya from its Human Rights Council a good move and big blow to the regime. Interestingly enough, what wasn't questioned was the rationale behind the UN's decision to allow Libya onto the Council in the first place, let alone chair the former UN Human Rights Commission.
Gadaffi and his regime haven't changed over the years, they are still the same human rights abusing regime it's always been, but that didn't stop the UN from welcoming it with open arms.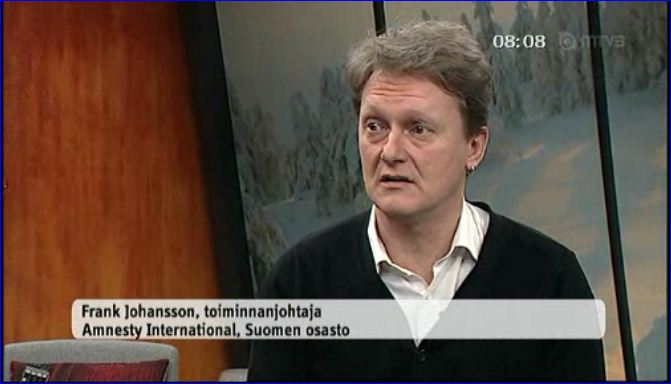 Jackasses like Frank "Scum State" Johansson and MTV3's Lauri Karhuvaara, haven't the intellect to even question such a thing, they just react to the news like a couple of slugs pricked with a pin, not having the ability to question why they were pricked with it in the first place. Pathetic. KGS
NOTE: The interview in Finnish is temporarily viewable here.