Ahhh, there is no compulsion in Islam. In the Mohammedan's mind, since Islam is such a supreme belief system, forcing people to accept it is an act of kindness, and therefor not to be deemed as compulsion. The non-believer and already follower, have only one logical choice, Islam. KGS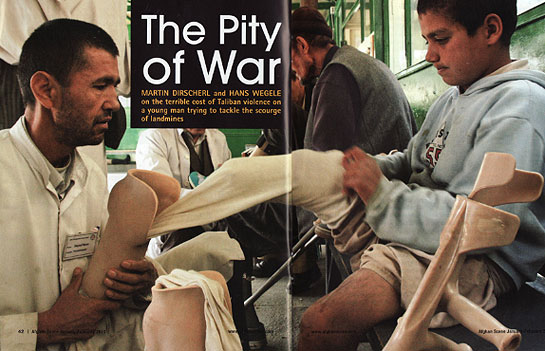 Sayed Mussa picture left.
Afghan Officials Say Jailed Convert Is Free
Under international pressure, government officials in Kabul, Afghanistan, say they have freed an Afghan man who had been jailed since May and faced the prospect of the death penalty for converting from Islam to Christianity.
The release of the man, Sayed Mussa, 46, follows months of quiet diplomacy between the Afghan government and United States Embassy officials in Kabul, who along with members of Congress and other foreign embassies had sought the former aid worker's release.
Mr. Mussa, a married father of six who worked for the International Committee of the Red Cross before his arrest, was released Monday from Kabul Detention Center after prosecutors determined there was insufficient evidence to go forward with the case, said Gen. Qayoum Khan, the detention center director. But there were conflicting accounts about the terms of his release. A senior prosecutor involved in the case, speaking on condition of anonymity, said he was released only after agreeing to return to Islam.
It was also not immediately clear where he was taken or if he even remains in the country. Some of his relatives, including his wife, said they had not heard from him.