Former US president GWBush was a potential target. KGS
H/T Reinhard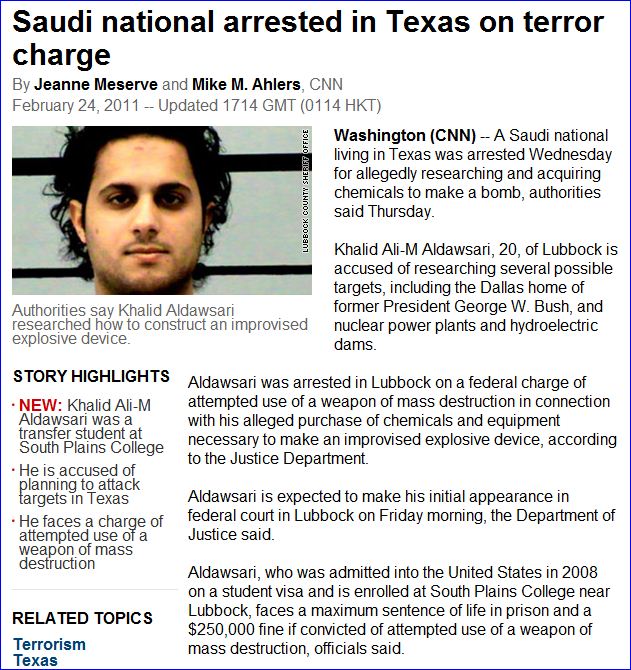 According to court records, Aldawsari has been researching online how to construct an improvised explosive device, or IED, using several chemicals as ingredients. He has also "acquired or taken a substantial step toward acquiring most of the ingredients and equipment" needed for the bomb.
Authorities said Aldawsari described his desire for violent jihad and martyrdom in blog postings and a personal journal.
Aldawsari conducted research on various targets and e-mailed himself information on these locations and people, the Department of Justice said.