The big guns are out as Muslim Brotherhood kingpin sets his sights on Libya's Muammar Gadaffi. KGS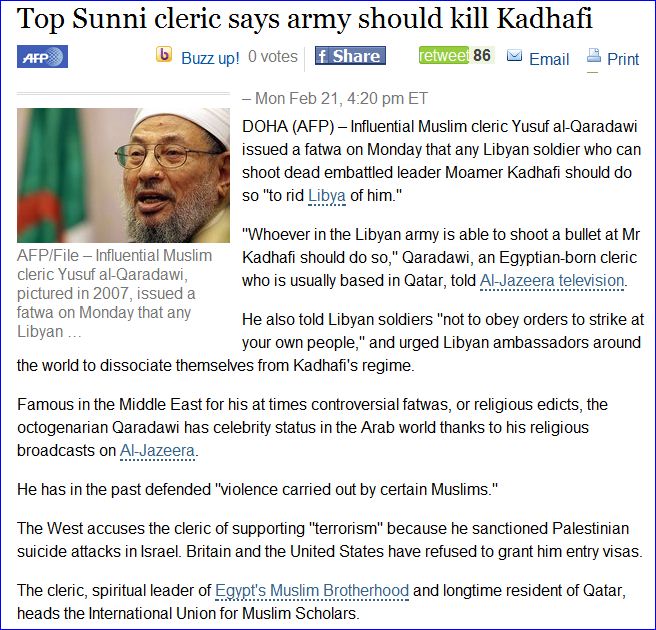 Qaradawi: Kill the kaffir,
put a bullet in him!
NOTE: Not saying that Gadaffi doesn't deserve it, but, how many non-Muslim religious clerics have you ever heard of advocating such a thing? Just saying.