It's do or die, kill or be killed for the Libyan tyrant. I guess that his fundamuslim credentials shown abroad of his trying to convert Italian women to Islam, wasn't believed at home. KGS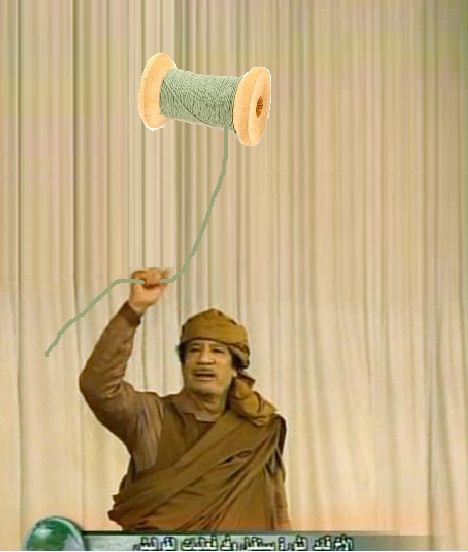 H/T: The Baron
L

i

bya protests analysis: 'For Muammar Gaddafi it's kill or be killed'
A still from footage of Muammar Gaddafi during a rally in Nalut. Regime survival has marked the Libyan leader's moves in recent years. Photograph: Reuters TV
Libya's official name is the Jamahiriya, or "state of the masses", but 41 years after seizing power, a defiant Muammar Gaddafi still rules through secretive decision-making and as a family enterprise in which his sons play leading roles.
Now facing the worst unrest since the revolution, Gaddafi's moves are as opaque as ever. Amid feverish speculation about the future, everything he has ever done suggests he will not relinquish power voluntarily. "We will all die on Libyan soil," sources close to his family told the Saudi paper al-Sharq al-Awsat.
According to unconfirmed reports the repression in Benghazi in eastern Libya is being led by his son Khamis, the Russian-trained commander of an elite special forces unit. Another son, Saadi, is there too, with Abdullah al-Senussi, veteran head of military intelligence.