Paul Simon's song 'Slip Slidin Away' comes to mind, but it's the more established parties that are trying to stay relevant in the eyes of the electorate but still nonetheless keep slip slidin away. KGS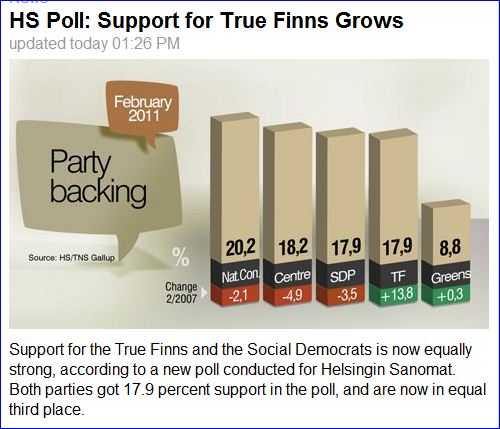 YLE: The most popular party is the conservative National Coalition Party, with 20.2 percent, although their support has fallen. The Centre Party's support is running at 18.2 percent.

2,000 people were interviewed by telephone for the poll. The margin of error is two percent.

True Finns' support has grown in comparison to the bigger parties in all recent polls. YLE's poll in January registered 16.6 percent support for the True Finns, with a gap of 1.9 percent to the Centre Party in third place.