Just the other day, the Tundra Tabloids posted a piece by Andy Bostom which appeared at both Breitbart and at his blog on the "Kamshish Affair";
During March 1965, Gamal Abdel Nasser accompanied by Che Guevarra visited Kamshish a small village in the heart of the Nile Delta, some 40 miles north of Cairo. As described in Egypt, The Stalled Society,

Banners were hoisted and the solemn proclamation that "the revolution of Kamshish greets the leader of the mother revolution" was posted at the village gate. Nasser and Che Guevara were serenaded with folk songs that told the saga of the village struggle against feudalism and how the feudalists tried to isolate the leader from the peasant masses. More here.
Well Che Guevara is now in vogue once again in the ME, as it was seen in the recent Egyptian demonstrations…..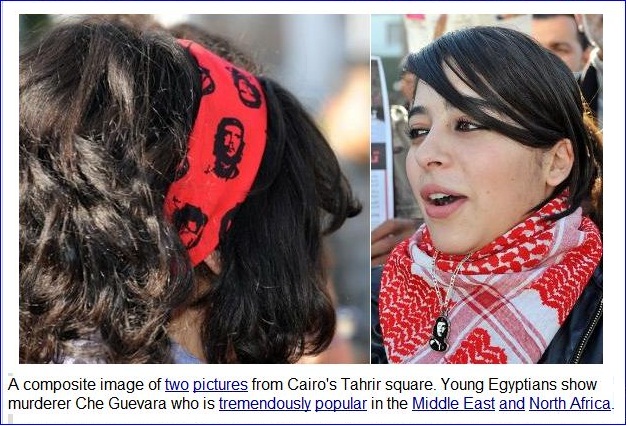 In Tunisia….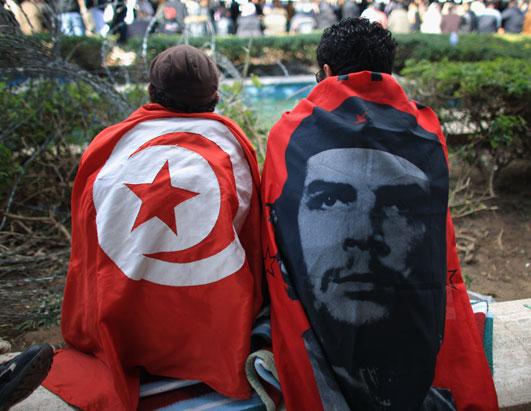 In Yemen….. (Pic via ZIP)
In Iraq….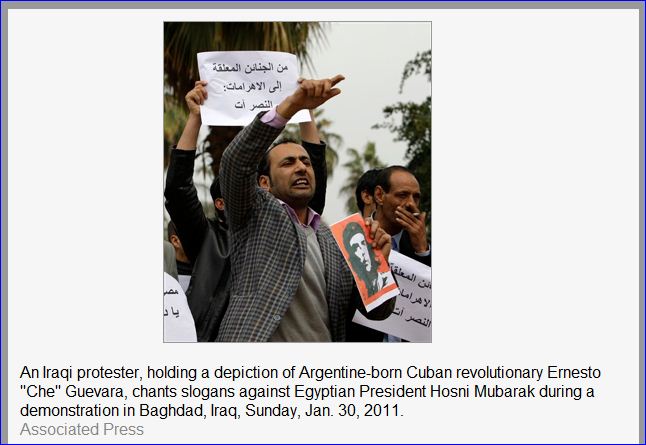 In Morocco…..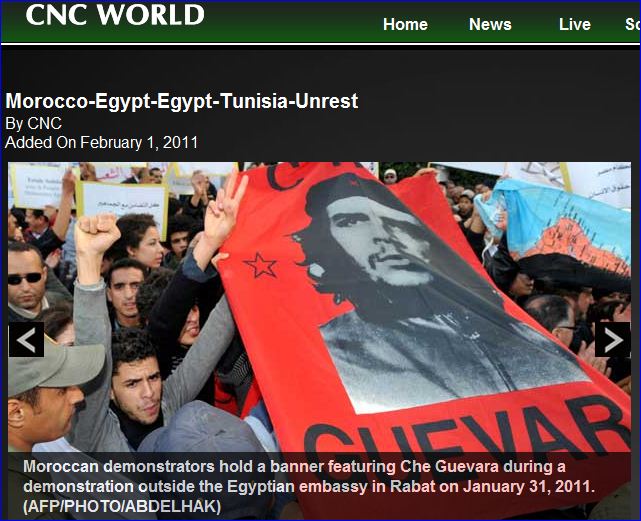 In conclusion.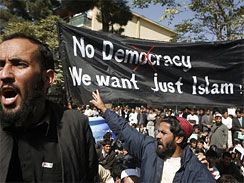 The moral of this story is that the Kamshish Affair ended with the Muslim Brotherhood being turned loose by Anwar Sadat on the Marxists, who in turn, pounced on Anwar Sadat himself as he was gunned down by the Muslim Brotherhood (Ikhwan) while reviewing Egyptian troops passing by the grand stand where he was sitting, next to Hosni Mubarak.
It's time to face the facts, the Muslims of the ME will always choose to be bound to Islam, anything that departs from that will be short lived, including a democracy (read=mob rule) that's supported by followers of the mass murderer Che .  KGS