MUBARAK STEPS DOWN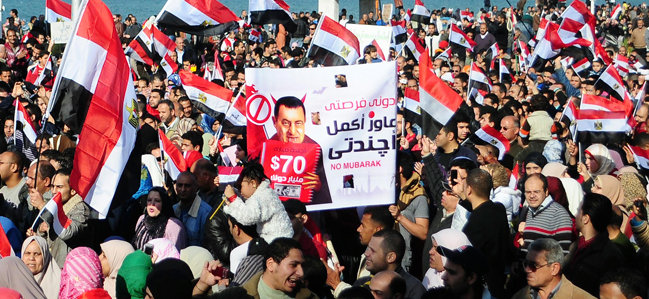 LIKE THE TT SAID, IT WOULD MORE THAN LIKELY BE A WINK AND A NOD TO THE MILITARY, A COUP.
UPDATE: Barry Rubin says the same thing: Egypt: The Mubarak Resignation: He did it his way, and the consequences.
Mubarak resigns, hands power to military
Mubarak had sought to cling to power, handing some of his authorities to Suleiman while keeping his title. But an explosion of protests Friday rejecting the move appeared to have pushed the military into forcing him out completely. Hundreds of thousands marched throughout the day in cities across the country as soliders stood by, besieging his palace in Cairo and Alexandria and the state TV building. A governor of a southern province was forced to flee to safety in the face of protests there. MORE HERE
Cairo, Egypt (CNN) — President Hosni Mubarak has decided to stand down as president of Egypt, Vice President Omar Suleiman announced on state television Friday.
Suleiman said the Supreme Council of the Armed Forces will "run the affairs of the country."
Tens of thousands of anti-government protesters exploded in cheers on the streets of Cairo after the announcement.
"Egypt is Free!" they chanted.
A source with close connections to Persian Gulf government leaders told CNN that Mubarak had gone to the Red Sea resort town of Sharm el-Sheikh.
UPDATE II: The scene to come: The rise of the Muslim Brotherhood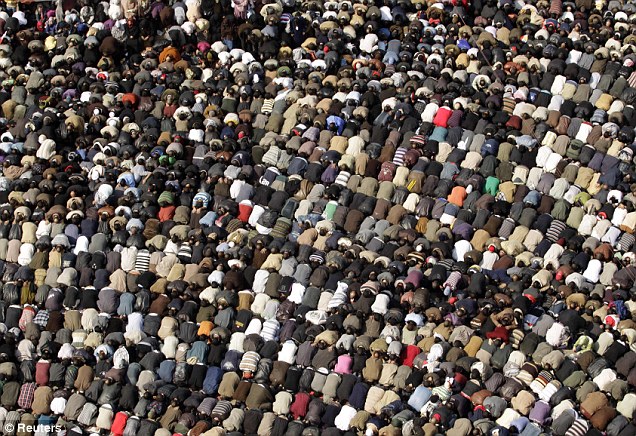 When will they make their move?
Daily Mail has more on the resignation.