Adolf Hitler is widely loved throughout the Islamic world, where Mein Kampf still remains a best seller, and that's in a region that publishes next to nothing of books originating in the West into Arabic. KGS
The spirit of Hajj Amin Al-Husseini, the former mufti of J'lem lives on.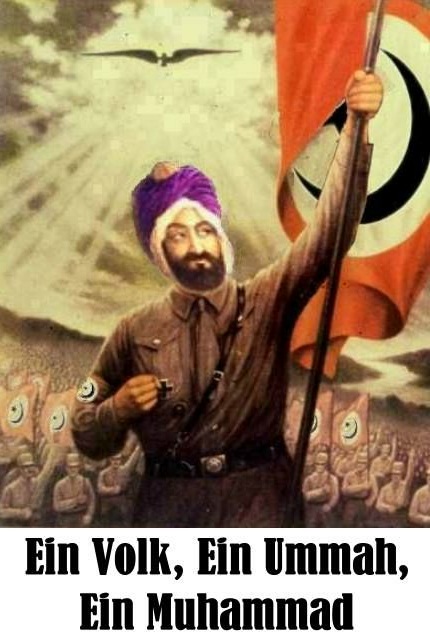 From Vlad:
A Hitler-loving Muslim cab driver runs over man in row about Hitler. From the description at youtube:
A Muslim Somali cab driver in Nashville TN, picks up two Christian college students, gets into a discussion about religion and tells them that Hitler was a "good man because he was trying to rid the world of Jews". Nashville City Paper reports that when the students paid the cabby they expressed their disagreement and told him "If you're going to live in a country like ours, you're going to have to tolerate other people's beliefs" This didn't sit well with Mr. Ibrahim Ahmed, the cab driver, who then proceeded to run them down, hitting one, breaking his pelvis and leg.