Now they're coming after priests. The anti-ethnic indigenous European multi-culturalists are on the witch hunt again. KGS
NOTE: H/T Henrik Clausen, who notes: "Yes, article 67 of our Constitution guarantees freedom of worship. On the condition that nothing contrary to "decency and the public order is taught". He invoked that last clause to state that what the Iranian Revolutionary Guard does (they're behind this project) is against the public order.  That includes death threats, assaults and killings in a variety of countries. So, reported to the police. The Public Prosecutor will have to look at it."
Bredballe-priest reported for racism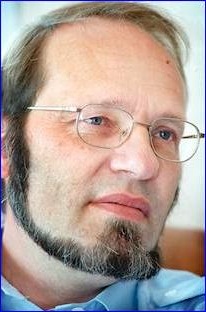 Vejle: The priest in Bredballe, Rolf Slot-Henriksen, has been reported to the Danish police for racism. This was done by Social Democrat Jonas Bjørn Jensen, a member of the Copenhagen City Council.
In January, the priest sent a letter to the members of the Copenhagen City Council. In the letter, he warned politicians against approving a Planning Act which permits the construction of two mosques in the capital. This proposal is to be considered this Thursday.
The Copenhagen Police must now decide whether Rolf Slot-Henriksen has violated a racism statute in the Danish penal code.
The priest from Bredballe has sent the letter as a parish priest, and the Copenhagen politician, believes he has misused his position to bolster his argument.
Rolf Slot-Henriksen, among other things, said that the mosque is an invitation to battle to death, and backs his assertions with Quranic quotations.
According to Jonas Bjørn Jensen, the pastor also uses the Constitutional clause on freedom of religion to argue against approving the mosques.