THE TUNDRA TABLOIDS AGREES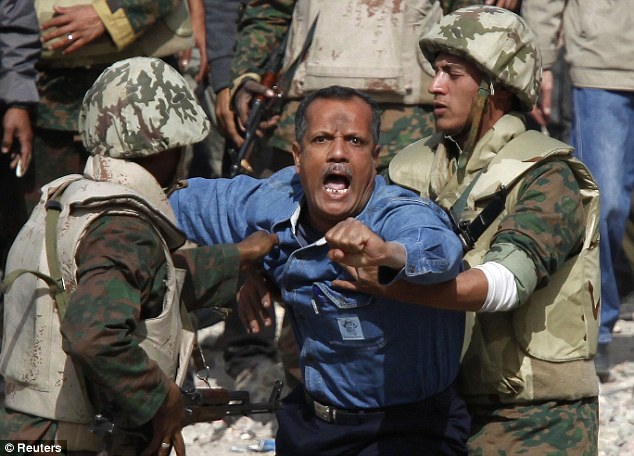 NOTE: The Mohammedan in the picture (with the blackened 'zebiba' prayer bump in the middle of his forehead) wants him to go to. Muslim Brotherhood seen nodding in approval.
Mubarak wants to go: Egypt dictator's outburst as fears grow for tourists
The president of Egypt last night declared that he is 'fed up and wants to go' as bloody clashes continued in Cairo.
But Hosni Mubarak said he would not resign immediately – because he feared there would be 'chaos'.

However, Barack Obama is said to be in talks with his Egyptian counterpart today about plans for him to leave immediately.

Mubarack's remarks came as pro-government mobs targeted Western journalists and human rights activists near Tahrir Square, the centre of the protests.
Vice president Omar Suleiman said: 'When there are demonstrations of this size, there will be foreigners who come and take advantage and they have an agenda to raise the energy of the protesters.'
Last night Egyptian TV reported that Israeli spies were in the country posing as journalists.
Mr Suleiman dismissed mounting international calls – including from Britain – for President Mubarak to step down immediately.
Mr Mubarak himself said last night: 'I am fed up. After 62 years in public service, I have had enough. I want to go. If I resign today there will be chaos.'