The Tundra Tabloids reported on the Finnish TV cable network including the Iranian state news organization, Press TV, as a part of its cable package. Apparently word got around (TT included) about the Turku Cable and Press TV nexus, and they finally ended up pulling it. It's something that should have never been included in the first place, but this is a big win for the home team. KGS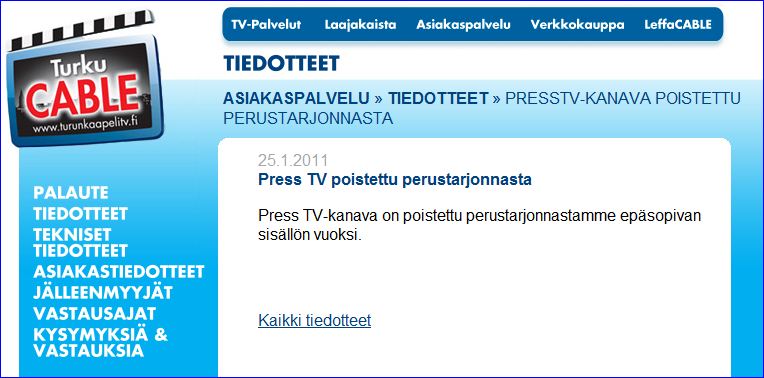 Translation:
Press TV has been removed from the basic subscription offer
Press TV channel has been removed from our basic subscription offer due to inappropriate content.
H/T: Anna