ISNA PUTTING 'HOOD' BACK INTO THE MUSLIM BROTHERHOOD. KGS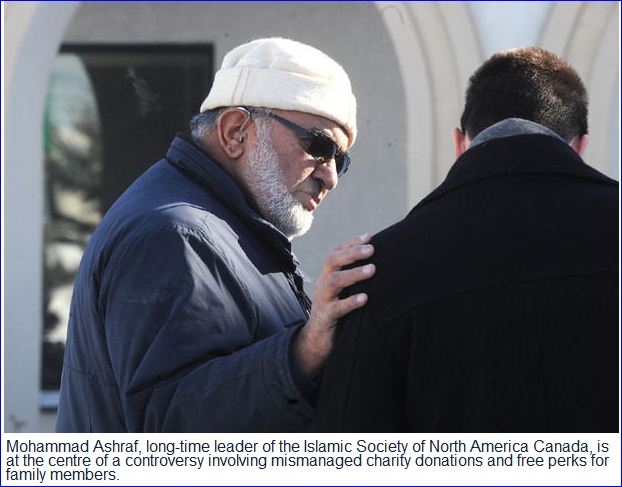 Muslim charity Brotherhood squandered money for poor
The Star: Devout Muslims donated hundreds of thousands of dollars to one of Canada's largest Islamic organizations on the promise that the cash would be used to help the poor.
But only one in four dollars donated to a special pool of money at the Islamic Society of North America Canada (ISNA Canada) actually reached the needy.
Mismanagement of more than $600,000 is among the findings in a scathing audit obtained by the Star.
A "very small portion . . . is distributed to the poor and needy and the major portion is spent on the administration of the centre," concluded the 2010 audit of the previous four years.
ISNA Canada is embroiled in controversy, with the audit revealing the practice of giving free perks to family members of a top official; the improper issuing of charitable tax receipts; and the diversion of charity money to private businesses. At the centre of it all is long-time secretary general Mohammad Ashraf, who has recently announced he is stepping down.
Ashraf would not answer a series of questions from the Star.
"Don't ask me anything," Ashraf told a reporter who visited the organization's Mississauga headquarters, marked by a graceful minaret overlooking the Queen Elizabeth Way. The 73-year-old microbiologist said he is "being transitioned into retirement" and that he is "restricted" from commenting on the audit.
NOTE: Obama leads the way in promoting zakat