THE SAUDI NOOSE
TSN: What the princess wants, may very well not be what she actually gets.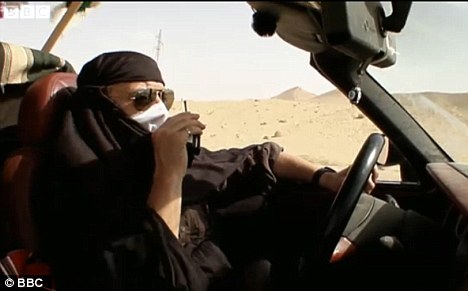 Saudi women should drive cars: Princess
Emirates 24/7: Princess Rima said she believes a government trend to give more jobs to Saudi women represents what she described as a "new era for the Saudi women to play a greater role in many fields under the present leadership. (FILE)
Saudi Arabia should end a long-standing ban and allow its women to drive cars following dramatic social developments brought about by the discovery of oil in the Gulf Kingdom, a Saudi princess has said.
Princess Rima bin Bandar bin Sultan bin Abdul Aziz, granddaughter of the country's crown prince Sultan bin Abdul Aziz, said Saudi women had been subject to many restrictions because of the conservative nature of its society.
"But following the dramatic developments taking place in our society and the fact that women are now taking up new jobs and duties, it has become necessary to allow our women into new fields," she told the Saudi Roaa magazine.
"As we know, women drive cars in all other countries and this is normal and I think Saudi women, as our Monarch has said, will be able to drive cars once the Saudi society becomes ready to accept this."
Princess Rima said she believes a government trend to give more jobs to Saudi women represents what she described as a "new era for the Saudi women to play a greater role in many fields under the present leadership."