THE SAUDI NOOSE
TSN: You should have seen how they parked their camels before the West discovered and manufactured our oil.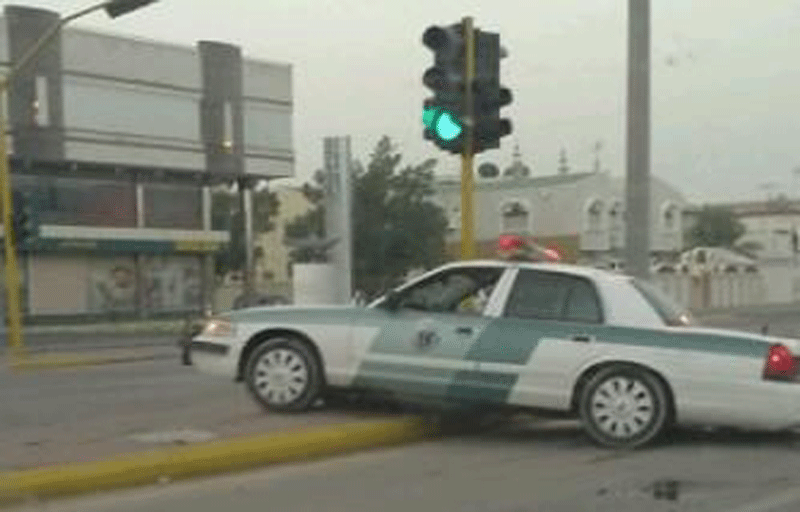 Police car caught breaking traffic rules in Saudi
Emirates 24/7: A Saudi newspaper on Sunday published what it described as a flagrant violation of traffic rules in the Gulf Kingdom by a traffic police car parked on the pavement next to a traffic signal, saying such an offence is just the tip of the iceberg.
The online Arabic language daily Burnews published a picture of the car, which it said was caught by an amateur photographer in the eastern town of Ras Tanura.
"This is a flagrant violation of the system by those who think they are above the law while they are endangering themselves and others' lives," it said.
"The policeman who did this is not the only one in the traffic police….it is a daily picture we see here and there in the absence of supervision and punishment by their chiefs…these acts actually show a lack of awareness by these policemen."