As the Tundra Tabloids reported this early morning, that the Hezbollah and their stooge lackeys planned to walk out of the coalition government. The UN indictments being handed down in relation to the death of Rafik al-Hariri are directly tied to the toppling of the government. KGS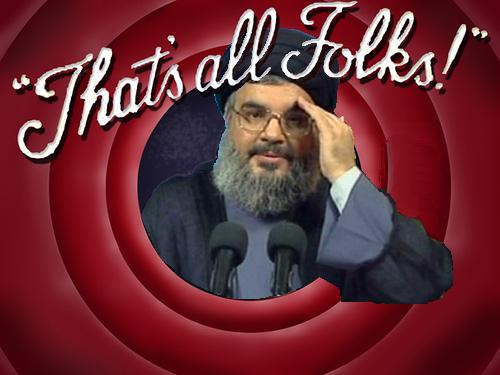 Hezbollah and allies resign, toppling Lebanon government
BEIRUT (Reuters) – Ministers from Hezbollah and its Lebanese allies resigned on Wednesday, toppling the government of Prime Minister Saad al-Hariri before expected indictments against the Shi'ite group over the killing of Hariri's father.
Lebanese politicians had said on Tuesday that Saudi Arabia and Syria failed to reach a deal to contain tensions over the U.N.-backed tribunal, which is expected to issue draft indictments soon over the 2005 assassination of Rafik al-Hariri.
The ministers resigned as Saad al-Hariri was meeting U.S. President Barack Obama in Washington.
The militant Shi'ite Hezbollah has denied any role in the killing. Its leader, Sayyed Hassan Nasrallah, has attacked the tribunal as an "Israeli project" and urged Hariri to renounce it. The Sunni Muslim premier has resisted Hezbollah's demand.
"Clearing the way for the formation of a new government … the ministers present their resignation, hoping that the president will quickly take the required steps for forming a new government," said Gebran Bassil, a Christian government minister speaking for Hezbollah and its allies.
Stalemate over the tribunal has crippled Hariri's 14-month-old "unity" government. The cabinet has met, briefly, just once in the last two months and the government could not secure parliamentary approval for the 2010 budget.
A U.S. official said Secretary of State Hillary Clinton had talked to officials in Egypt, Saudi Arabia and France, seeking international backing for the tribunal.