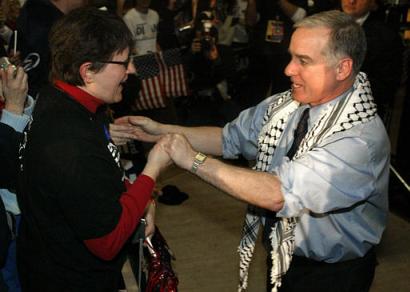 Anybody who thinks that the Democratic party hasn't been taken over by the extreme radical Left is either a bone head, or a commie drone. There is no doubt about the Marxist takeover, whether you argue it from a Fabian position or from a social democratic one.
They are some serious statist minded radicals in high positions in the Democratic party, thereby making future elections for many Reagan Democrats and independents an easy task (voting conservative). The major focus should be upon the core leadership of the Republicans, in making sure the "Beltway Blowhards" do not keep control of the GOP. Long live Tea Party activism KGS
NOTE: This last election was just the beginning of the beginning in getting back the conservative party to reflect true conservative, limited government, constitutional principles. In short, Reaganism.
Mirror, mirror on the wall, who's the most Marxist, me or Saul?