The problem here is that once they get the money, there will be no attempt in forcing them to get them to leave. The Tundra Tabloids sees a giant farce here in the making. How times will the same Roma Gypsy be paid to leave and still be seen begging on the streets of Helsinki the next day? Just saying. KGS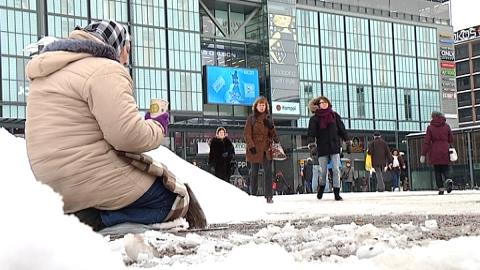 City of Helsinki Sends East European Roma Home
The City of Helsinki is sending home members of the Roma community from East Europe. They will be given ferry tickets and a lump cash sum.
Some 40 Roma will each receive on Friday 300 Euros for vehicle fuel as well as 25 Euros to cover the cost of the ferry trip.
A senior official at the City's Social Services Department, Jarmo Räihä says the issue has been negotiated in collaboration with leaders of the Roma community.
He added the only way to help East Europe's Roma was for them to receive concrete aid in their countries of origin. Räihä headed a delegation from the City of Helsinki on a recent visit to Rumania and Bulgaria. The group also included representatives from the Helsinki Police.
"We visited a Roma village, met with local officials and as well as with Roma and state officials. Their problems can only be solved at home where their culture and families are," Räihä says.
It was critical to see how work and education can be provided as well as improvements to living conditions, he noted.