There you have it folks. This is what "real democracy" looks like, one man, one vote, except that in this case it's singular states placing the vote. It's a tyranny in every respect, being nothing more than mob rule, but when that majority means you real physical harm, it really takes on a whole different  dimension.
We've already seen that on a number of different occasions, like the Turks' genocide of Armenians, or Hitler' extermination of the Jews and the Ruanda massacres etc.. What's one to think about the Muslim block in the UN, the OIC, getting any violence directed towards homosexuals stricken from a document condemning any unjustified executions? It's stunning, and that they dare to do it out in the open and under the naked eye! KGS
THE CORRUPTION OF THE UN IS STUNNING TO SEE
AND NO ONE GIVES A DAMN!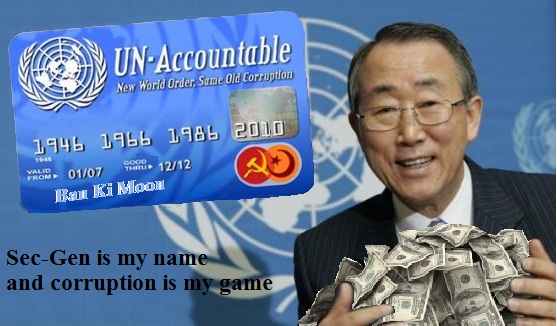 U.N. panel cuts gay reference from violence measure
(Reuters) – Arab and African nations succeeded Tuesday in getting a U.N. General Assembly panel to delete from a resolution condemning unjustified executions a specific reference to killings due to sexual orientation.
Western delegations expressed disappointment in the human rights committee's vote to remove the reference to slayings due to sexual orientation from the resolution on extrajudicial, summary and arbitrary executions.
"The subject of this amendment — the need for prompt and thorough investigations of all killing, including those committed for … sexual orientation — exists in this resolution simply because it is a continuing cause for concern," a British statement to the committee said.
The General Assembly passes a resolution condemning extrajudicial, summary and arbitrary executions and other killings every two years. The 2008 declaration included an explicit reference to killings committed because of the victims' sexual preferences.
But this year, Morocco and Mali introduced an amendment on behalf of African and Islamic nations that called for deleting the words "sexual orientation" and replacing them with "discriminatory reasons on any basis."
That amendment narrowly passed 79-70. The resolution then was approved by the committee, which includes all 192 U.N. member states, with 165 in favor, 10 abstentions and no votes against.
The U.S. delegation voted against the deletion but abstained from the vote on the final resolution. Diplomats said the U.S. delegation also voiced disappointment at the decision to remove the reference to sexual orientation.
H/T Weasel Zippers