---
He's still an Islam 101'er, bank on it.
"We have to identify that there are elements within our religious communities that hold certain noxious views.
Deen just described his so called prophet, Mohamed, but he's not going to call him out onto the carpet anytime soon now is he? He more than certainly wants Islam to rule the world, just through stealthier means, which means the end of liberty as we know it.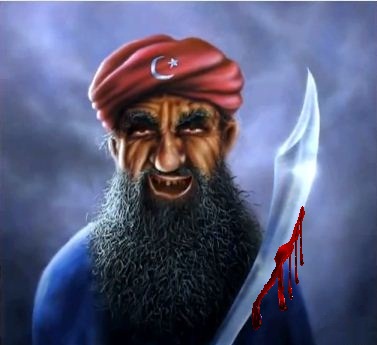 'Time for Muslims to speak out' says a former jihadi
MODERATE British Muslims can no longer hide behind the pretence that Islamic State terror attacks have nothing to do with their religion and must challenge extremism at home, a former jihadi has warned.
Adam Deen, once a member of the banned Al-Muhajiroun group, warned that Monday's attack in Manchester would have an inevitable effect on ordinary Muslims in the UK, with a backlash from some sections of society.

But most of the rest of the population were not anti-Muslim and he called on moderates to "take responsibility in challenging extremists head on".

Challenging moderate Muslims everywhere, he added: "The mantra that this has nothing to do with Islam is inaccurate and it won't work.
"We have to identify that there are elements within our religious communities that hold certain noxious views.

"Moderate Muslims must understand we have a responsibility to challenge them."

He said many clerics were too worried about "trivial matters", such as women wearing the hijab, rather than serious ethical problems.

He said: "Islamic State are fringe – everyone is going to condemn them – but that's just firefighting."