---
And yes, she insists that the Israelis need to sit down and discuss politics with the homicidal-genocidal Hamas and Fatah leaders for a mutual and lasting agreement.
Placing a 'cordone sanitaire' around the Swedish Democrat party, the Swedish political/ruling elite consistently thwart representative government in their country. The cognitive dissonance of these people is stunning.
The Minister says that she wants to maintain a dialogue with Turkey.
Wallström: A setback for Erdogan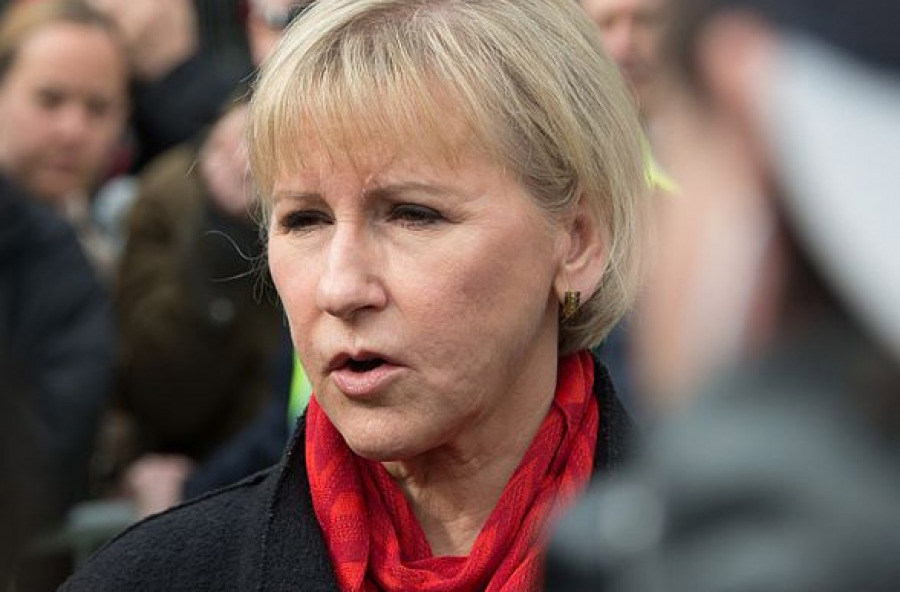 Published April 17, 2017 at 19:26
DOMESTIC. The referendum in Turkey was a setback for the country's President Recep Tayyip Erdogan. It says Swedish Foreign Minister Margot Wallström (S), although the yes side won the vote.
According to Margot Wallström had Erdogan expected a greater victory than the more than 51 percent of the yes side did in Sunday's referendum in Turkey.
The vote means a new constitution in Turkey, which will give President Erdogan so much power that some have likened the Turkish government that can take the form of a dictatorship.
The new constitution also provides Erdogan opportunity to remain in power for 2029th
– You can think about what would have happened if the opposition politicians had been detained, said Margot Wallström to SR.