---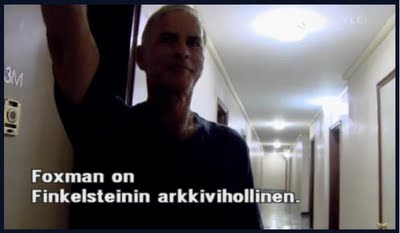 GERMANY MPS INVESTIGATE PRO-HEZBOLLAH ACADEMIC FINKELSTEIN
MARCH 18, 2017 21:28
In a dramatic widening of an academic antisemitism scandal at the Max Planck Institute for the promotion of lectures delivered by a pro-Hezbollah instructor, German Green Party lawmakers began a parliamentary inquiry on Friday into Dr. Norman Finkelstein's talks.
The Jerusalem Post obtained a copy of the Green Party questionnaire sent to Chancellor Angela Merkel's administration, which includes her Education Ministry's criticism of allegedly shoddy scholarship practiced at the Max Planck Institute in Halle.
Stefan Müller, an undersecretary of the Education Ministry, wrote that the ministry "sees with concern that in the context of a controversial academic discussion possible antisemitic theses were given a platform."
Müller, a member of Merkel's Christian Democratic Union, said the government called on the president of the Max Planck Institute, Martin Stratmann, to clear up the alleged misconduct. Stratmann, according to Müller, has not provided answers to the Merkel administration.
Pro-Hezbollah activist and US academic Finkelstein delivered two lectures, including one titled "Gaza: An Inquest into its Martyrdom."
The talks were held in January at the Max Planck Institute branch in the city of Halle, in the state of Saxony-Anhalt.
The institute under Stratmann's leadership has been mired in turmoil since the Halle branch of the institute allegedly lied to the public about the content of Finkelstein's pro-Hamas talk. The US and the EU classify Hamas and Hezbollah as terrorist organizations.
Finkelstein has defended Hamas violence against the Jewish state, saying: "Now, under international law, Hamas, the Palestinians – nothing in international law debars them from using armed force to end the occupation…. For me that's not an important question. Legally, they have the right. Morally, in my opinion, they have the right."
In a statement to the Post, Green Party deputy Volker Beck, who along with fellow lawmakers jump-started the parliamentary investigation into Max Planck Institute's management, said, "The invitation [to Finkelstein] was certainly not academically kosher. And the public was lied to multiple times."