Alt-headline: Muslims run riot igniting stuff into flames….
Scandinavian fire epidemic: Arsonist attacks 'out of CONTROL' as vile thugs stone police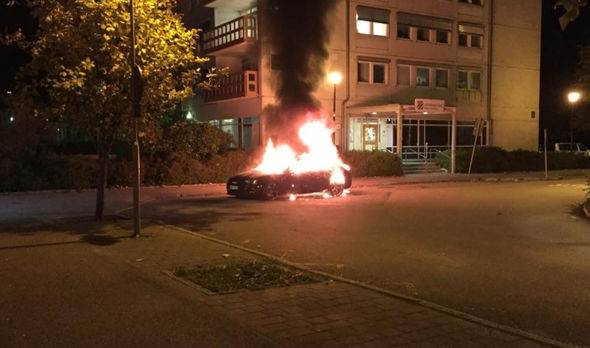 ARSONIST attacks are spreading uncontrolled throughout Scandinavia as Sweden and Denmark have suffered yet another night of violence and car fires amid a growing epidemic.
The escalating violence in Denmark comes as the Malmö fire attacks and assaults on the police have spread to Gothenburg.
Overnight angry youths wreaked havoc in the city in south Sweden after officials cracked down on criminal activity in the area.
The rampaging thugs launched a fierce attack on the on-duty officers with stones and firecrackers.
Hans Lippens, of the Gothenburg police, said the aggression was sparked by the hardline-approach taken to stop the increasing levels of crime in the area.