So the newcomers will not be a financial burden on the citizenry….
Why should we believe that a migrant is more virtuous and noble than the people expected to pay their upkeep? Non-citizens/outside governments have no right to determine the immigration policy of the host society. The purpose of immigration is to benefit the host society, not a "golden ticket" welfare program for the world's "masses".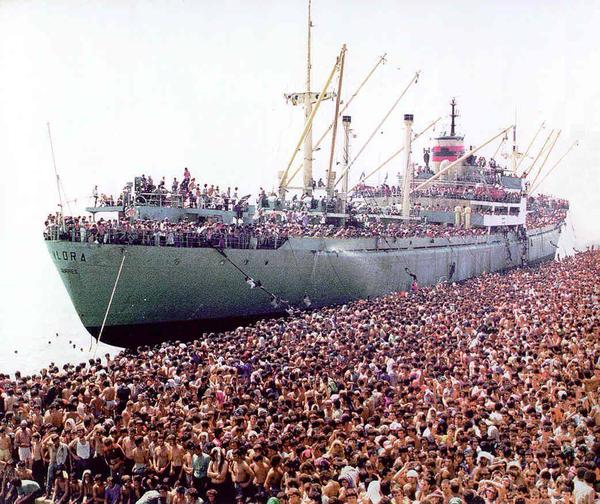 Human rights group: Planned family reunification demands virtually impossible
A refugee rights organisation says they don't accept government's plans to raise the income demands on people to bring non-EU family members to live in Finland, according to evening tabloid Iltalehti, calling current demands already nearly impossible to fulfill.
The government has proposed a significant hike in necessary income levels for people who want to bring family members from outside the EU to Finland. If the proposal goes through, a sponsor would need to earn 2,600 euros per month after taxes in order to be allowed to bring a non-EU family member to the country.
Income requirements are just one part of the hoops people who want to reunite with close family members, according to Kaisa Väkiparta, communications chief at the Finnish Refugee Council.
A major change to legislation in 2012 requires that each family member who wants to come to Finland has to personally visit a Finnish embassy nearest to their home country to apply. But Väkiparta says this just wouldn't work in practice, the paper writes.
Väkiparta gave as an example a case of a family from Afghanistan living in a refugee camp in Pakistan. Each family member would have to travel back to the country they fled – Afghanistan – to fetch necessary documents like birth and marriage certificates.
Then, the applicants who are located in Kabul, Afghanistan, for example, have to travel to the nearest Finnish embassy – which is located about one thousand kilometres away in Delhi, India.
Väkiparta called the process dangerous and sometimes impossible, the paper writes.