I won't post the article in any meaningful way, it's pure bullcrap.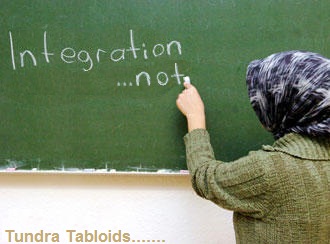 Dildo-sharia is a term coined by Fjordman who meant to depict the cognitive dissonance of the Swedes, who pursue a policy of mass immigration of illiberal muslims, while they promote the harshest form of hedonism and Leftist societal reengineering.
'Refugees must be taught the Swedish way of doing things'
A woman teaching Swedish. Photo: Emelie Asplund/TT
Sweden should be proud of the way it has dealt with the refugee crisis but the hard work has only just begun, argues columnist Paul Connolly.