They should have listened to Australia……….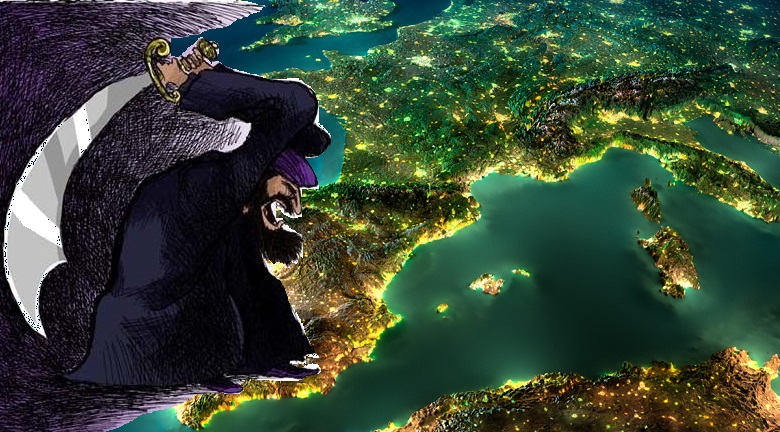 Europe has itself to blame, if not for their lack of interest in using their navies to turn the boats back to where they were coming from, we would not be seeing this continual exodus of muslim migrants.
MAPPED: How 450,000 migrants will reach Europe as Libya threatens to 'open the floodgates'
LIBYA could hold the European Union (EU) to ransom after threatening to allow nearly half a million migrants to pour into Europe if Brussels doesn't spend money policing a new migrant route.
Thousands of migrants are being detained in Libya
Detention centres crawling with hepatitis and scabies are crammed with thousands of migrants in Libya trying to make it to Europe.
And leaders have threatened to "open the floodgates" to allow them to cross the Mediterranean if the EU does not intervene.
Europe has been focusing on the route between Turkey and Greece, pouring 6 billion euros into a deal to return any migrants that land on the islands.
And the clampdown on the Balkan route has compounded the migrant problem in Libya, with many desperate people now shunning popular routes in favour of lesser-patrolled danger waters from Libya to Italy.
It is estimated up to 450,000 people will try to make the perilous 185-mile crossing this year – which is so dangerous one in 54 dies.
Frustrated Libya says it will stop policing the waters unless a deal is made with Brussels.