Scenes from turkey pic.twitter.com/FnjOskCF0p

— Tommy Robinson (@TRobinsonNewEra) March 19, 2016
UPDATE: 2 killed, 7 wounded in suicide bombing in Istanbul's busiest pedestrian area
Istanbul tourist area hit by suicide bomber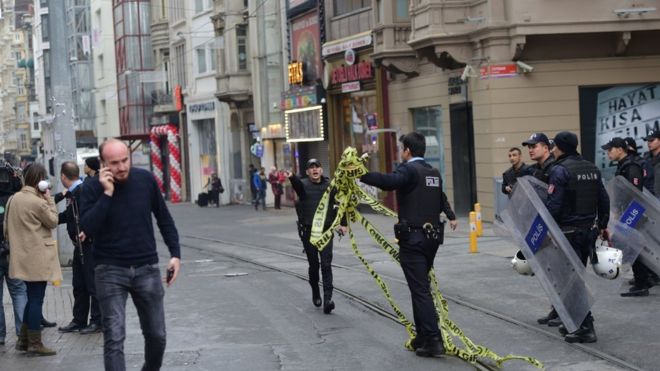 A suicide bomb attack at a major tourist shopping area in the Turkish city of Istanbul has killed at least four people, officials say.
Up to 20 were injured, some seriously, reports say.
The area – Istiklal Street – is reportedly crowded at weekends.
Last Sunday, an attack in the capital, Ankara, killed 37 people. A Kurdish militant group claimed that attack, saying it was in revenge for Turkish military operations against Kurds.
Last month, a bomb attack on a military convoy in Ankara killed 28 people and wounded dozens more.