A pious muslim explaining Islam 101………
– Beaten? No, she should be punished by death

In the study group Imam Abu Bilal explains, how people in the ideal Islamic state should be punished if they do not behave according to Islamic writings.

In the video we see that he poses a question to the group:

– A divorced woman, who commitS adultery, the punishment is then lashes or execution?

Several of the women responding with lashes. With Bilal responding as follows:

– Beaten, is that correct? No, even if she is not married then the penalty is death.
Hidden camera shows imam teach about stoning and flogging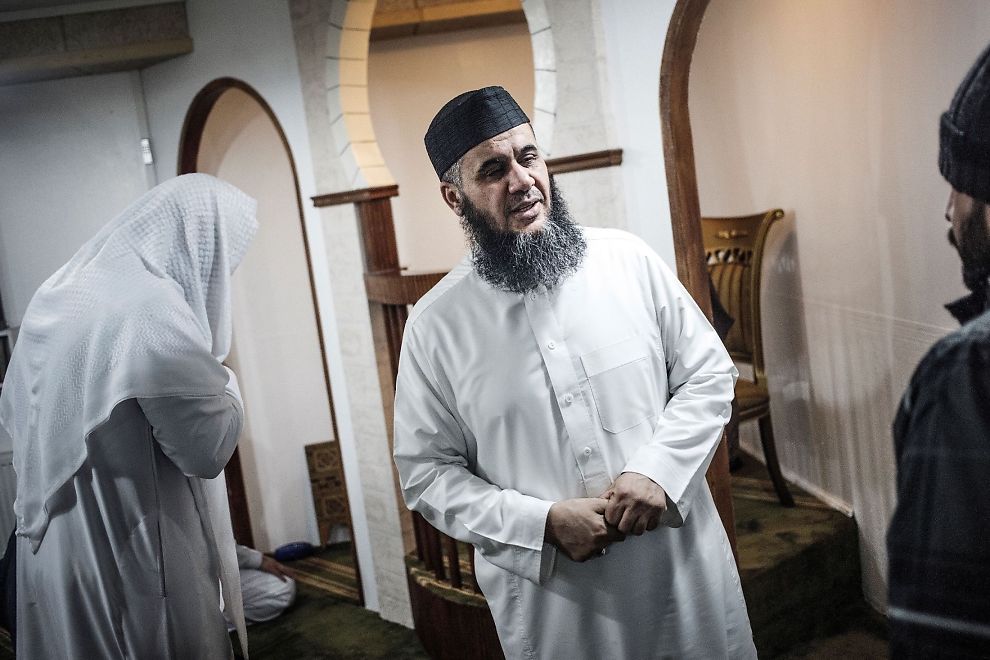 Danish TV2 using hidden cameras documented how a famous imam in Aarhus tells women and children that adultery should be punished by death.
Recordings Danish TV2 has done is taken with a hidden camera in Denmark's most derided mosque.The famous Imam Abu Bilal teaches women about Islam punishment for adultery in the mosque in Grimhøjve in Aarhus.
In the video you can see that Bilal speaks for a group of women and children. He says that adultery is punishable by flogging or stoning.
The same man was prosecuted in 2014 after he allegedly urged the killing of Jews during a Friday prayer in a mosque in Berlin.