Utterly, utterly horrific………..
GRAPHIC VIDEO: Ax-wielding Palestinian terrorist attacks security guard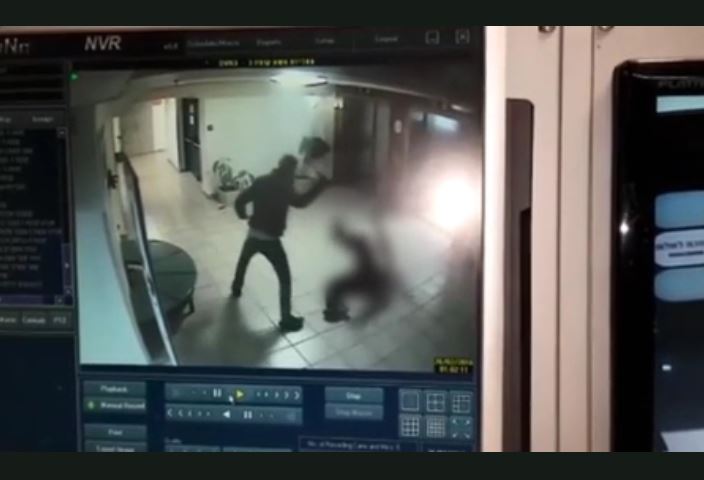 Israeli security forces on Sunday arrested Saadi Ali Abu Hammad, charged with attacking a security guard in Ma'aleh Adumim's shopping mall with an ax.
Police received a call at 1:15 a.m. on Friday regarding the victim. The forces that arrived at the mall found Tzika Cohen, 48, lying on the floor with multiple stab wounds.
A security video that was circulated late Saturday showed an assailant striking Cohen multiple times near the mall's elevator doors.
The security guard was rushed to Hadassah University Medical Center in Jerusalem's Ein Kerem. Cohen, a father of four, is in serious condition in the hospital's critical care unit. His family is scheduled to celebrate a Bar Mitzvah in a few weeks.
Abu Hammad's arrest was the result of a joint operation between the Shin Bet, the Judea and Samaria police and the IDF.
The Shin Bet said that during the initial investigation Abu Hammed made statements that implicated himself in the attack.
NOTE: Just like this islamobeast  who attacked a cop in NYC.