This is Manfred Gerstenfeld's new new article on a strategy against Sweden which first appeared in the Jerusalem Post, republished here with the author's consent.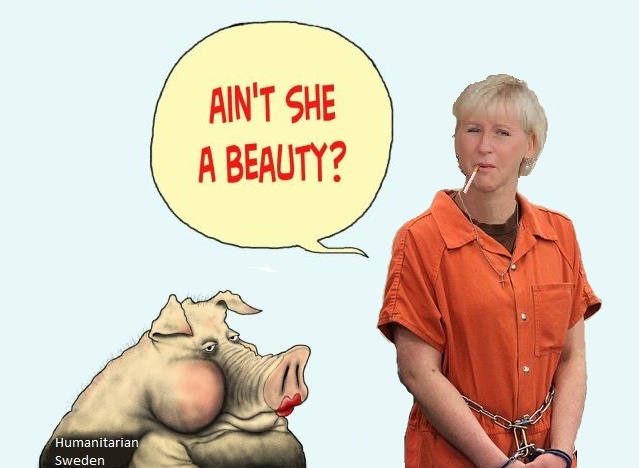 A STRATEGY TOWARD SWEDEN'S ANTI-ISRAEL INCITERS
Manfred Gerstenfeld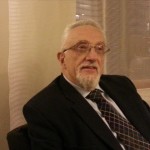 The Israeli government has taken three partly contradictory approaches in its verbal reactions to the attack by the Swedish foreign minister Margot Wallström during a parliamentary debate on extrajudicial executions by Israel. "It is vital that there is a thorough, credible investigation into these deaths in order to clarify and bring about possible accountability," the social democrat Wallström said.1
The Israel Foreign office thereupon declared that Wallström's "irresponsible and delirious statements are giving support to terrorism and encouraging violence."2 This statement contains two elements of the three-pronged Israeli approach. It questions Wallström's mental sanity and accuses her government of encouraging terrorism. As far as the former is concerned, Sweden's left-wing elite has indeed exhibited many examples of psychopathic behavior over the decades.
The country's most prominent post-war prime minister Olof Palme, a social democrat, called Israel a Nazi state.3 If this were anything else but delirious there would be no Palestinians left by now. Palestinian Christian anti-Israel inciter Mitri Raheb and one of Israel's leading self-haters, the journalist Gideon Levy were recently named as recipients of the Olof Palme award.4 These are appropriate recipients considering the nature of this prominent Holocaust inverter who gave his name to the award.
Future singling out of lunatics among the Swedish elite however will not get Israel very far. This approach begs the question – why does Israel take such psychopaths seriously? Another answer would be to claim that many leading political positions worldwide are held by lunatics. Furthermore diplomats should leave definitions of mental insanity to the psychiatrists.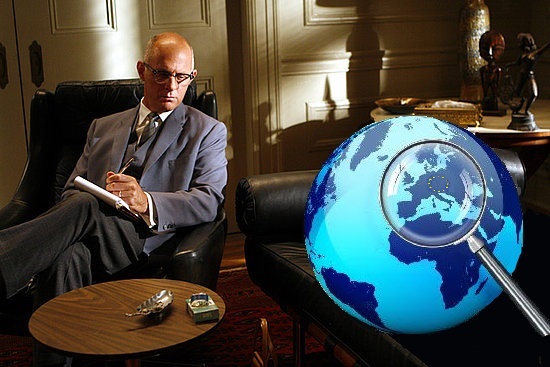 The second Government approach, which was not part of the Israel Foreign Office statement, aims to expose the inherent anti-Semitism in such attacks. Israeli National Infrastructure Energy and Water Minister Yuval Steinitz called Wallström an anti-Semite, "whether consciously or unconsciously." 5 There is much evidence to back up this characterization. She also connected the massive Paris murders by Muslim terrorists last November to the Palestinian-Israeli conflict.6 Wallström remained silent regarding any possible need for an investigation of the French killing of the terrorists involved. The same was the case in January last year when Muslim terrorist murderers were killed in France, without waiting for judge and jury. Her double standards are a core expression of anti-Semitism, which is rife among many prominent Swedish Social Democrats.
In 2015 even the EU managed to get itself placed on the Simon Wiesenthal list of top anti-Semitic slurs.7 In view of the widespread European anti-Semitism Israel calling Wahlström an anti-Semite is of little practical promise for the future.
The third approach, claiming that Sweden is a direct or indirect supporter of terrorism, however opens up many more possibilities for future Israeli reactions if the Swedish government continues with its anti-Israel incitement. European leftists and many Social Democrats frequently demonstrate ambivalence toward terrorists. They often try to block measures against terrorists and other criminals.
There are also many other examples of direct and indirect support for terrorism in Social Democratic parties elsewhere in Europe. The British Labour Party leader Jeremy Corbyn, for instance, has referred to Hizbollah and Hamas as his friends.8 The leader of the Dutch Labor Party Diederik Samsom is an anti-Israeli hate monger who turns a blind eye as Hamas promotes genocide of Jews.9
The Swedes have a long track record showing their support for Palestinian terrorism. In 2004, a Stockholm museum put up an installation which glorified Palestinian suicide bombings. The then Israeli Ambassador Zvi Mazel became internationally known when he pulled the plug on the installation's electricity in protest.10
The following are just a few examples of Swedish Social Democrat support for terrorism: In 1984, Swedish Social Democratic deputy foreign minister Pierre Schori11 visited Israel. He praised Arafat and his "flexible policy."12 In an article he "claimed that the terrorist acts of the PLO were 'meaningless,' while Israel's retaliatory acts were 'despicable acts of terrorism.'"13
One of the early acts of Prime Minister Stefan Löfven's new Swedish government was the recognition of the non-existent Palestinian state. This was yet another act of indirect support for terrorism as, if free elections were carried out in the Palestinian territories, the pro-genocide terrorist Hamas movement would most probably win.
After the Paris murders and the prevention of additional planned Muslim terrorist attacks in Europe, awareness of terrorism and research in the phenomenon are on the rise. This approach of looking into sources of support for terrorism has been further strengthened by yet more murderous terrorist attacks abroad against Westerners, such as those perpetrated earlier this month in Istanbul and Ouagadougou.
One can probably find gradually many more allies in Europe who will point out the indirect support for Muslim terrorists to be found among the Social democrats and the left. In the event of future anti-Israel utterances similar to those put forward by Wallström, constant reiteration that the Swedish government has aligned itself with the evil camp of indirect supporters of terrorism may prove the best approach. Repeating it may negatively impact on the country's image or even stop the Swedish government's anti-Israel hatemongering.
FOOTNOTES