Schmerkel's importation of millions of Jew hating Muslims is a curious way in showing her commitment and credentials in combating Jew hatred.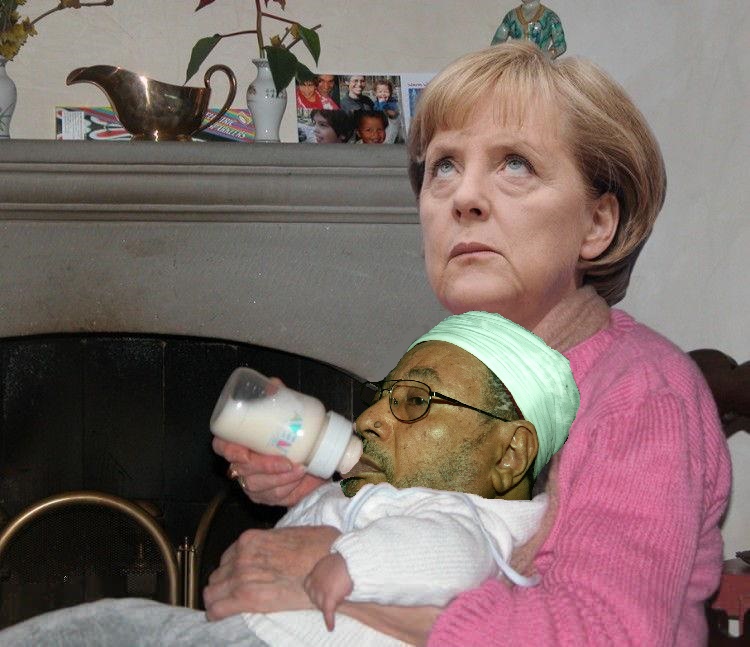 Classic Islamic Jew hatred is allowed to thrive through feckless politicians pursuing their own ideological agenda, thereby supercharging classic European Jew hatred that lies just beneath the surface.
Antisemitism in Germany

"We are no longer safe here!"
Date: 01/19/2016 08:55 clock
Attacks on synagogues, insults in everyday life, heavily guarded Schools: Are Jews in Germany still safe? About this question Interior Minister de Maizière discussed today. Many Jews hold this debate is long overdue, because they feel threatened.
By Patrick Gensing, tagesschau.de
A synagogue, an arson attack – and supposedly no antisemitic motif: In the summer of 2014 Palestinians threw firebombs at a Jewish house of worship in Wuppertal. The district court sentenced the men in February 2015 for attempted aggravated arson to probation, the district court increased the sentences on Monday in an appeal hearing. But an anti-Semitic motive is not clearly identified, said the district court. With the action they want to only pay attention to the former Gaza war.
A miscarriage of justice, says Leonie Goldberg. The chairman of the affected community in Wuppertal emphasizes the message was indeed clear:. "If a mosque is smeared in Germany, then all will know immediately that this is Islamophobic And the way it is also anti-Semitic, if you set a synagogue on fire And if want, as happened recently, a church rises in Turkey in flames, the message is clear. We want Christians not there have That is also the message of the perpetrators of Wuppertal:.. They want Jews here have "
Wave of hatred
Hateful demonstrations against the war in Gaza and the following attacks as in Wuppertal were in the summer of 2014 many Jewish German a new dimension of hatred: In Berlin a mob chanting "Jew, Jew, cowardly pig, come out and fight 'alone!"In addition, a couple was attacked from Israel.
In the Ruhr region were on the verge of a demonstration that had been filed by the youth wing of the Left Party, attacked pro-Israel counter-demonstrators. In other cities there were similar incidents. The former president of the Central Council of Jews, Charlotte Knobloch, saw Jewish citizens in danger. After the attack in Wuppertal she advised the Jews, "not to make a Jew recognizable" up once. The risk of becoming the object of attack, was otherwise too big, she said the "Kölner Stadt-Anzeiger".
More here. H/T: Benjamin Weinthal