Without a doubt…………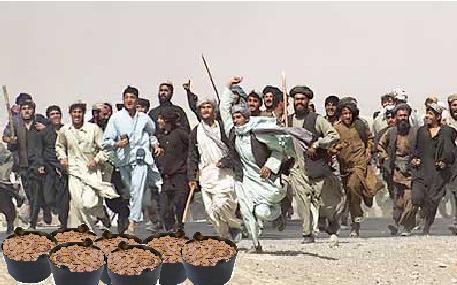 Sweden: "Have the Taliban Come to Town?"
One Month of Islam and Multiculturalism in Sweden: December 2015
A third of the recent asylum-house fires have been started by the asylum seekers themselves. — Sveriges Radio, public radio.

"A very strong contributing factor to this development [the refugee disaster] is in the deeply self-important Swedish view that this country is a moral superpower. We have gleefully acted as the world's conscience. We have made a moral virtue out of staying out of World War II, which others perceived as pure cowardice. And we have been pompous about not joining the military alliance NATO, while coldly calculating that others will come to our aid in the event of war. " — Stefan Hedlund, Professor of Russian and East European Studies.
In Sweden it is illegal to engage in sex with children under the age of 15. It is considered as rape, even if it is consensual. But that apparently did not stop a Middle Eastern man, while living in the country, from impregnating his 14-year-old wife. Instead of prison, the husband, as well as the girl's parents, have all been rewarded with the permanent residency status. This story was exposed on December 1 by blogger Merit Wager, who regularly publishes stories leaked to her by Immigration Service employees. Wager's source wrote:
"This means that the public prosecutor, the police and the Immigration Service have all disregarded that the 'husband' is guilty of a crime which carries a minimum penalty of two years in prison. So, it is fine for grown men to have sex with 13-year-olds in Sweden without any kind of legal ramification? Equality before the law? No way. What kind of signal does it send to other people in a similar situation, or those planning on bringing a child bride here from their own country? Clearly, Swedish law applies only to Swedes."
December 3: A 26-year-old Syrian, known as "N.N.," was arrested on suspicion beating and threatening a 16-year-old at an asylum house in Borgholm. In October, N.N. had been convicted of two counts of making unlawful death threats against a Christian asylum seeker. When arrested, he tried to hide a cell phone on which the police later found pictures from the war in Syria, showing N.N. posing with swords and firearms.
The Christian asylum seeker testified during the trial that he had felt terrified when N.N. threatened to cut off his head. The municipal court decided to let N.N. off with a fine because "there is no reason to assume that N.N. will repeat his offenses." Now, he is again suspected of a serious crime, but the prosecutor sees no reason to hold him in jail this time, either — because there is "no risk of him committing more crimes."
December 5: The daily Helsingborgs Dagblad, ran a story about how a 70-year-old mural of Jesus is to be covered up in the spring when the Gustav Adolf parish house will be remodeled into a student house. According to the municipality, student life should be free from political and religious attachments, and therefore Jesus is to be covered by a sign. The student organization did not believe the denizens of Helsingborg would care but as it turned out, they did. December 9, the local paper reported that many people had become deeply upset by the measure. Readers commented: "One is astounded by the sycophancy" and "Have the Taliban come to town?"
The Church of Sweden, however, has no problem with Jesus disappearing. "It is not a big deal to me," a local priest, Björn Kjellström, said. "The artwork is beautiful and there has been a Christian presence in the building, but when you sell a property, the responsibility passes to the new owner."
December 8: A prosecutor in Vienna remanded a 17-year-old Somali girl, who is a resident of Sweden. She was suspected of collaborating with the Islamic State, where she was presumably headed upon her arrest. Public prosecutor Nina Bussek told SVT Nyheter public television: "I have asked the court to rule that she should remain in custody in order to give us time to investigate the suspected terror connections."
As it is not a crime in Sweden to belong to, or support, a terrorist organization, Austrian authorities decided to keep the 17-year-old in custody in Austria and charge her there. Christina Salzborn, spokesperson for the court in Vienna, told the daily Göteborgs-Posten: "If the Swedish authorities do not want her extradited, Austrian law permits that we try her case in Austria, even if the suspect is not an Austrian citizen and the crime was not committed here."