And the Islamic world wants to bring that into the heart of the West.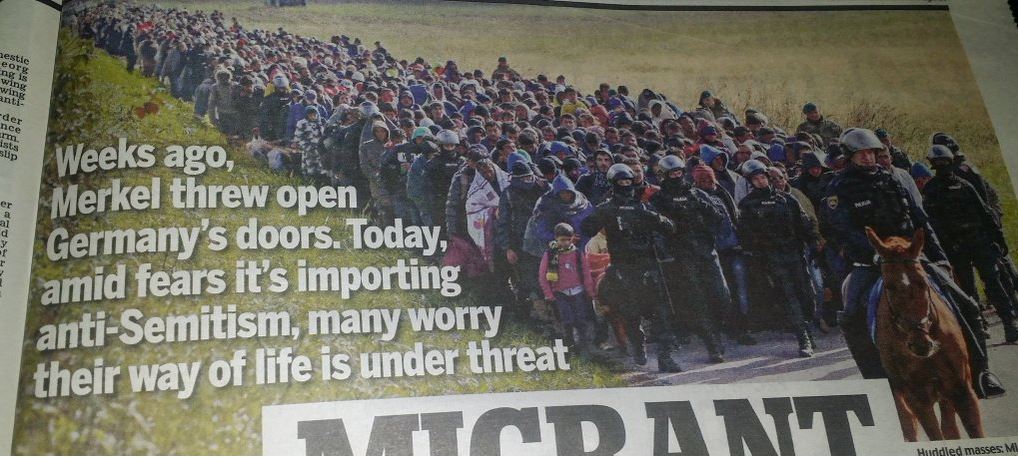 Archbishop of Canterbury to warn that ISIS wants to bring 'apocalypse' to Christianity in its birthplace, labelling the jihadist group 'the Herod of today'
Most Reverend Justin Welby to say Christianity faces 'elimination' from Isis
Will warns Isis ignite 'fear, violence, and oppression' in Christmas sermon
Different tone to the Queen, who also quotes Bible in her Christmas speech
But the Queen will focus on light triumphing over dark after difficult year 
The Most Reverend Justin Welby will brand Islamic extremists as the 'Herod of today' and could wipe Christianity out in its birthplace
The Archbishop of Canterbury will claim Christianity faces 'elimination' in its birthplace at the hands of Isis in a considerably less optimistic Christmas address than the Queen's. 
The Most Reverend Justin Welby will brand Islamic extremists as the 'Herod of today', a reference to the despot King of Judea at the time of Jesus's birth in his speech at Canterbury Cathedral.
He will warn that Isis could wipe out the Christian faith in the place it was born two millennia ago, as they ignite 'a trail of fear, violence, hatred and determined oppression' in the region.
The Christmas Day Sermon takes a much more dramatic tone than the Queen's Speech, which is also quotes the bible, but focuses on how the light will overcome the dark.
The Archbishop, however, will warn of the 'end days', and talk of the apocalypse as he takes a dramatic tone on the threat Isis poses to the world because of their intolerant attitudes
He will tell the congregation: 'Confident that these are the last days, using force and indescribable cruelty, they seem to welcome all opposition, certain that the warfare unleashed confirms that these are indeed the end times.
'They hate difference, whether it is Muslims who think differently, Yazidis or Christians, and because of them the Christians face elimination in the very region in which Christian faith began.
'This apocalypse is defined by themselves and heralded only by the angel of death.'
The Archbishop, the head of the global Anglican communion, will add: 'To all who have been or are being dehumanised by the tyranny and cruelty of a Herod or an ISIS, a Herod of today, God's judgment comes as good news, because it promises justice.'