That was quick………
I'm of the opinion that we shouldn't care what the Islamic State, or any other Islamo-tardic organization has to say about us in the West, they should never be used as an indicator of how we live or should behave.
That said, in the context of Hillary Clinton's bloviations on Donald Trump being a "recruiter for Islamic State terrorists (which is right on par with the Left blaming Israel for world terrorism because it refuses Islam's determination to destroy it), it's entirely fair to highlight who the Islamic State itself highlights….her bulbous nosed, serial rapist of a husband.
Bill Clinton Stars As 'Fornicator' In Islamic State Propaganda Video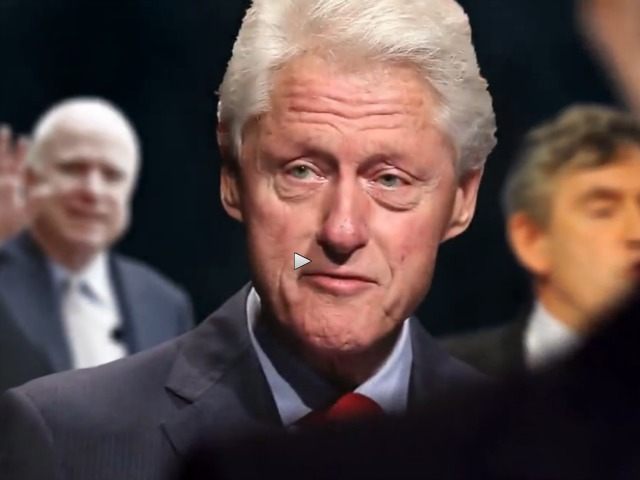 Democratic presidential frontrunner Hillary Clinton's husband Bill Clinton is disparagingly featured as a "fornicator" in an Islamic State propaganda recruitment film.
Clinton is under fire for comments she made in Saturday's Democratic debate, in which she claimed that the Islamic State is using videos of Donald Trump talking about Muslims in their terrorist propaganda videos. That statement turned out to be false.
Instead, the group known as ISIS is recruiting people based on their hatred of Bill Clinton's extramarital affairs and the marriage rights of American homosexuals.
A recent Islamic State video "No Respite," released in advance of the holiday season, calls for the creation of an Islamic caliphate. "Not a secular state built on man-made laws whose soldiers fight for the interests of legislators, liars, fornicators, corporations, and for the freedom of Sodomites," the ad states, showing Bill Clinton as the "fornicator."