Soon we'll hear that this pile of crap has joined the Quilliam Foundation and sitting alongside his fellow apologist Maajid Nawaz……..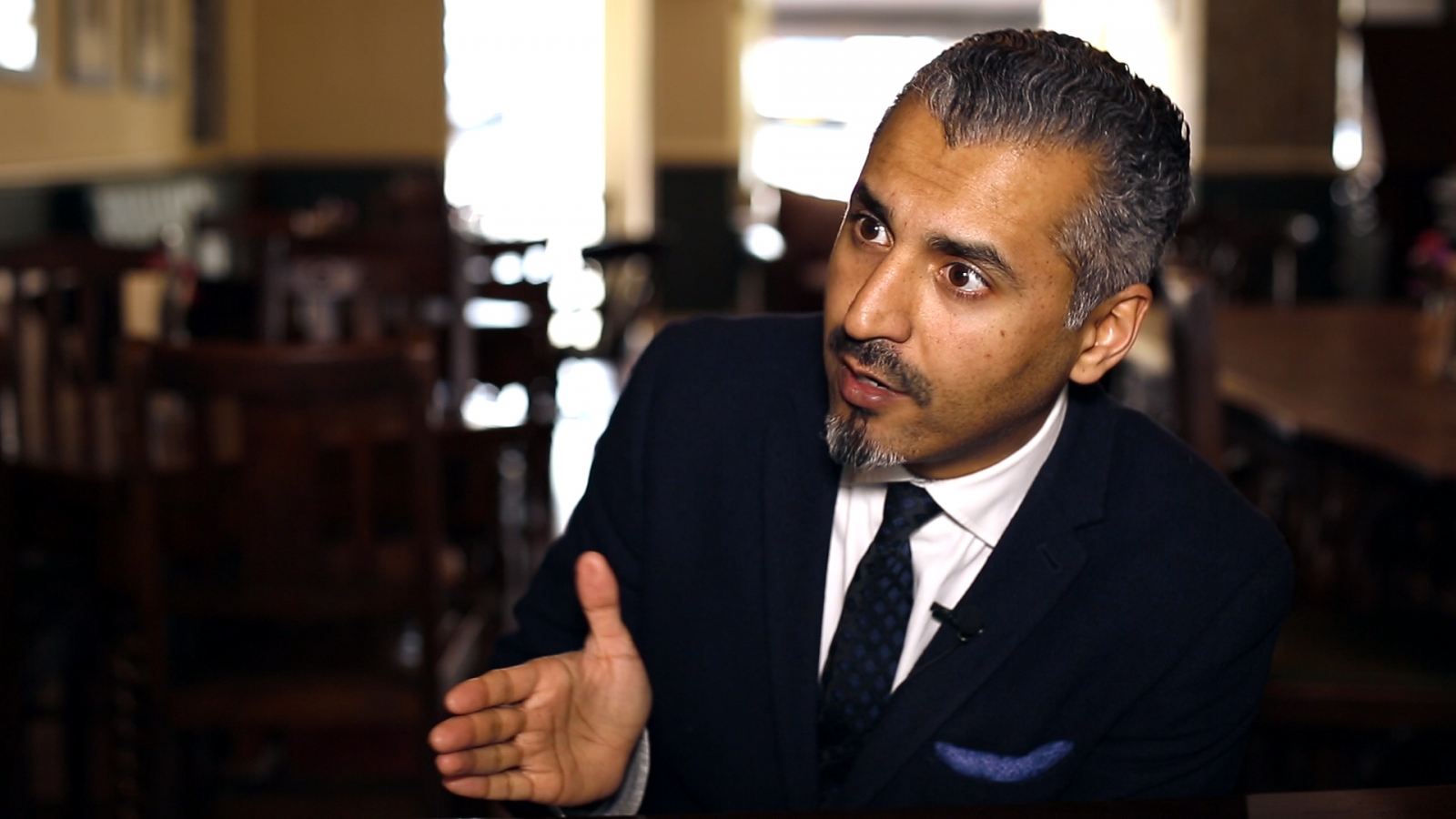 The think tank, founded by a group of influential foreign policy analysts, has argued that the US dossier, dating back to November 2007, raised serious questions over Aamer's insistence of innocence. Mr Simcox said: "The US government has clearly had a multitude of good reasons to detain Shaker Aamer. His connections to al-Qaeda, Osama bin Laden and other jihadists are well established, and the charities that Aamer said he worked for are known to be al-Qaeda support groups.

"Aamer's formidable reputation among the other detainees at Guantanamo Bay shows that he remains highly influential. There is far more to Aamer than the benign image his supporters portray."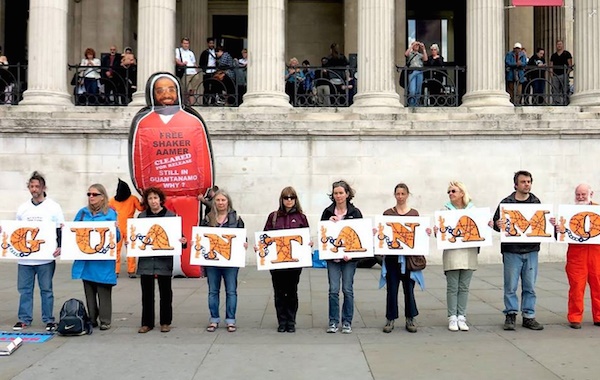 The media will take to this jihadi like like a pig to slop.
WORLD EXCLUSIVE: Shaker Aamer, the Briton held at Guantanamo Bay for 14 years, pictured, recalled his 5,007 days in prison without even being charged. In the almost 14 years Aamer spent at Guantanamo, he was a victim of the Forcible Cell Extraction team many hundreds of times – he says that in one year, 2012, he was 'FCE'd' 370 times, more than once a day. The last time was just two months before his release, because he refused to give four vials of blood, demanded on the spurious grounds that the authorities were checking inmates for tuberculosis.
NOTE: Those of you who believe in his BS, entrust this jihadi with your life, you won't last long but that's your problem.
'Jihadis must get the hell out of Britain': Shaker Aamer says what many UK Muslims dare not in his first interview since release
Back home: Shaker Aamer, 48, finally arrived back in London last week after 14 years at Guantanamo Bay
Briton Shaker Aamer, 48, was held at Guantanamo Bay for 14 years
He's given a series of world exclusive interviews – the first since his release
Aamer said that Muslims who support terror have no right to live in the UK
Father-of-four added he was repulsed by the murder of hostages by ISIS  
The Briton held at Guantanamo Bay for 14 years said last night that Muslims who support terror attacks have no right to live in this country – and demanded would-be jihadis 'get the hell out'.
Shaker Aamer has spent five days talking to The Mail on Sunday in a series of world exclusive interviews – his first since his release.
Courageously, he made his angriest comments about Muslims who plot terror in Britain, even though he was tortured, beaten and held for 5,007 days at Guantanamo under suspicion of terrorist activities without ever being charged. He has been cleared by the US twice.
NOTE II: Here's a clue for you all, given the fact that this pile of crap was in GITMO for 14 years (and should still be there) he knows that the worst of the worst are holed up there (or in his POV, the best of the best). If he's against "islamic extremism" as he now says he is, he would be warning about the piles of crap there, and demanding that they never be released.