Most of the koran is like that as well……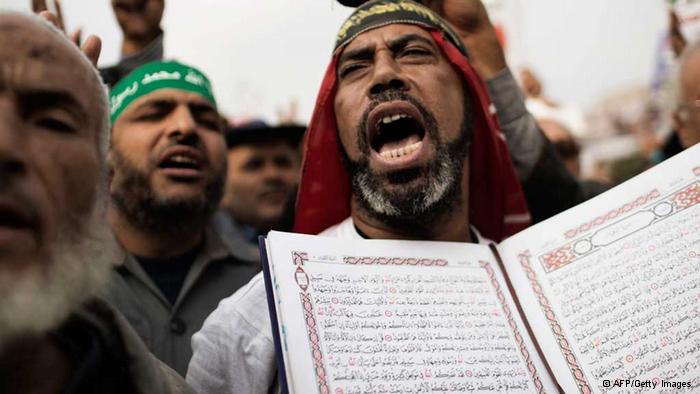 We are in this predicament because we have lost our sense of cultural superiority as well as having mainstreamed inherently violent Islam.
Ottawa Public Library Books have Islamacist Hate Messages
Are Muslims who live in Canada living in a state of war with their host country?  Should they see other Canadians as the enemy?
The Ottawa Public Library (St. Laurent Branch) is currently holding books by Mohamed el-Ghazali, one of the most extreme of Islamcist writers who preaches violence and hate towards non-Muslims and Muslims who do not live according to his extremist view of Islam.
One of the books has the title "One Hundred Questions about Islam."  The book has several insights such as:
 If you are a Muslim living in a non-Muslim country, then you are in a state of war against your host country.
 If you are a Muslim living in a non-Muslim country, then you are living with the enemy.
 Only a caliphate is an acceptable form of government.
 If you kill the takfir (non-Muslim/apostate) then you will go to paradise.
 Women cannot work.  Nor can they leave the home without permission.
 You must kill those Muslims who leave the faith.
 Christians have no rights and cannot be allowed to construct churches etc.
Of note, a search of books on Islam at the St. Laurent branch revealed more violent texts including others by el-Ghazali.  There were no books there that expressed a historical view of Islam nor any books on the modernization of Islam.
It is not known if this book was purchased by the Ottawa Public Library or if it was donated by an individual or a group.  An informal conversation with a staff member suggested that books that were donated were subjected to a specific process and were approved for use by staff.
Mohamed el-Ghazali is the author of more than 90 books.  He became best known in the press for his public defense of the assassins of Dr. Farg Fouda.  Dr Fouda was a secularist who spoke out against Islamacist organizations such as the Muslim Brotherhood and was killed because of this.  El-Ghazali stated at trial that anyone who opposed the full imposition of Islamic law was an apostate and should be killed either by the government or by devout individuals.
More here. H/T: Vlad