Ya think?
Like I've been saying all along, Europe's calculated decision to import millions of Jew hating Muslims totally discredits its "Never Again" credentials, especially among the remaining Jewish population who are survivors and descendants of the +6 million brutally butchered by the German National Socialist regime and their allies. Not one bit.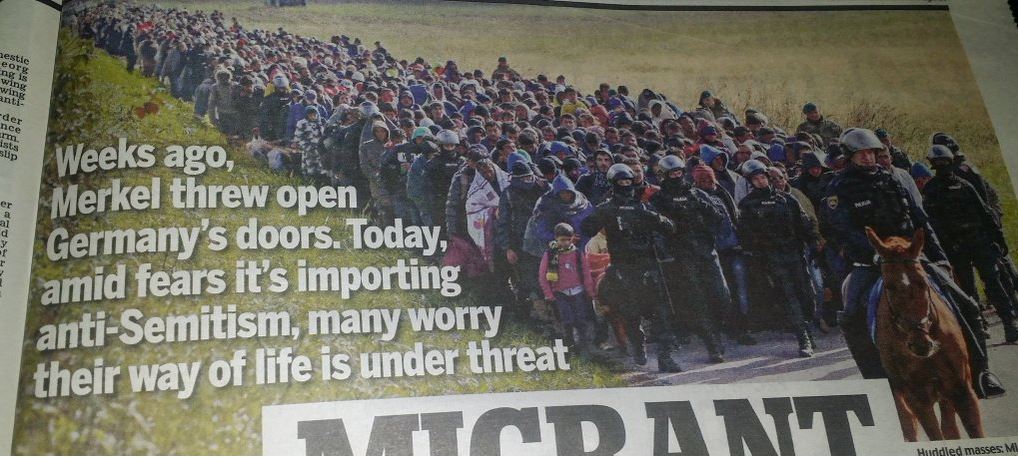 Migrant blunder splitting Germany in two: Weeks ago, Merkel threw open Germany's doors. Today, amid fears it's importing anti-Semitism, many worry their way of life is under threat
Angela Merkel controversially opened the country to all Syrians in August
Most Germans were at first buoyant, delighted to be able to help refugees
But thousands of economic migrants grasped the chance to enter Europe 
Germany is now divided, as many claim it is facing a population time bomb
The pretty spa town beside a winding river is getting ready for Christmas. A Santa Claus statue stands near the main square, tinsel decorates shop windows and at medieval St Paul's Church carols will soon be sung by enthusiastic worshippers.
A stroll from this festive scene in Bad Kreuznach in Germany, 33-year-old Aline runs an estate agency, letting out houses and flats from a smart office. A few weeks ago she received a call from a man who, in faltering German, said that a newly arrived Syrian migrant family was looking for a home.
Aline agreed to show the family an empty four-bedroom apartment but, when she arrived at the address, the group of three men, a veiled woman and a gaggle of children suddenly said they had 'no interest' in viewing the place.