At the same time they import in lots of new recruits…..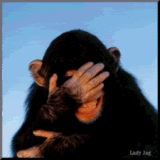 New knowledge centers aim to stop Swedish IS recruits
In order to prevent the recruitment of people to the terrorist group IS and other violent extremist groups, Sweden's National Coordinator against Violent Extremism, Mona Sahlin, is initiating a pilot program to set up special knowledge centers ("kunskapshus") in four cities.
The idea takes its inspiration in part from Århus, Denmark, which opened a center in 2007 to combat the radicalization of youth after the London bombings of 2005.
The "Århus model", based on cooperation among the police, social services, schools and Muslim congregations, has been very successful in preventing people from traveling to Syria to participate in terrorist groups, reports SVT. The Århus center provides a mentor program to help people choose other paths than that of violent extremism, and Sahlin wants to incorporate that program into the Swedish centers.
"We're starting with four pilot municipalities that have growing problems and have admited deficiencies in their work against extremism," Sahlin told Swedish Television News.
More here……if you absolutely have to.