A TURKEY SHOOT!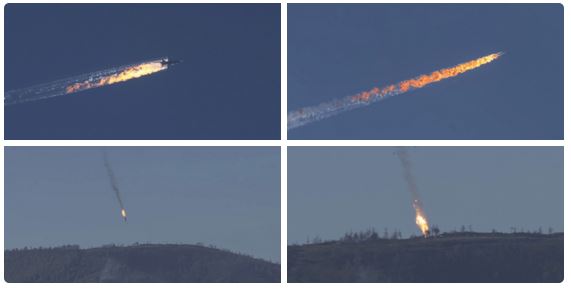 UPDATE: BREAKING 2 pilots ejected from downed plane, one captured by Syria rebels: Turkish reports "Russian Defense Ministry says it can prove the aircraft was over Syria for whole flight.
#BREAKING: Video of the one of the pilots being captured #Russia#Turkeypic.twitter.com/2FW9X4g6sG

— Amichai Stein (@AmichaiStein1) November 24, 2015
UPDATE II Shot dead: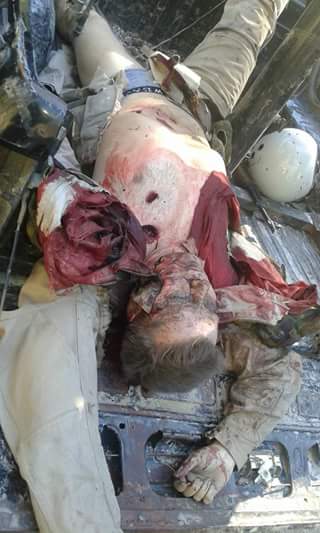 Decision to shoot down Russian warplane was made personally by the Turkish prime minister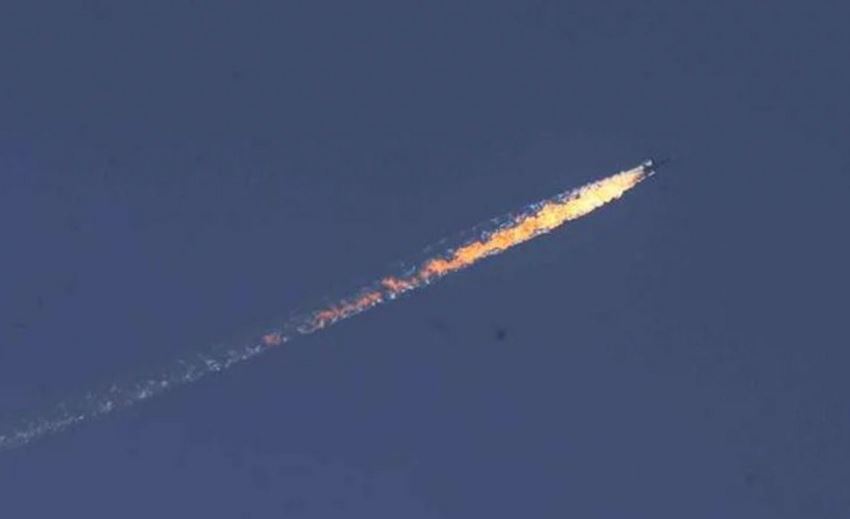 #BREAKING: Russian MoD confirms that the aircraft downed by #Turkey this morning was a RuAF Su-24 pic.twitter.com/XqW2hnWyH8 — Amichai Stein (@AmichaiStein1) November 24, 2015
#BREAKING: Multipal reports confirm Jet downed by #Turkey is indeed a #Russia-n fighter jet — Amichai Stein (@AmichaiStein1) November 24, 2015
H/T: Lori Lowenthal Marcus
MORE: It's official: Turkey has indeed dropped Russian aircraft. Clashes in the area where one of the pilots who dropped off. Erdogan-Putin resistor.
Turkey shoots down military jet over Syrian border – local media report plane is Russian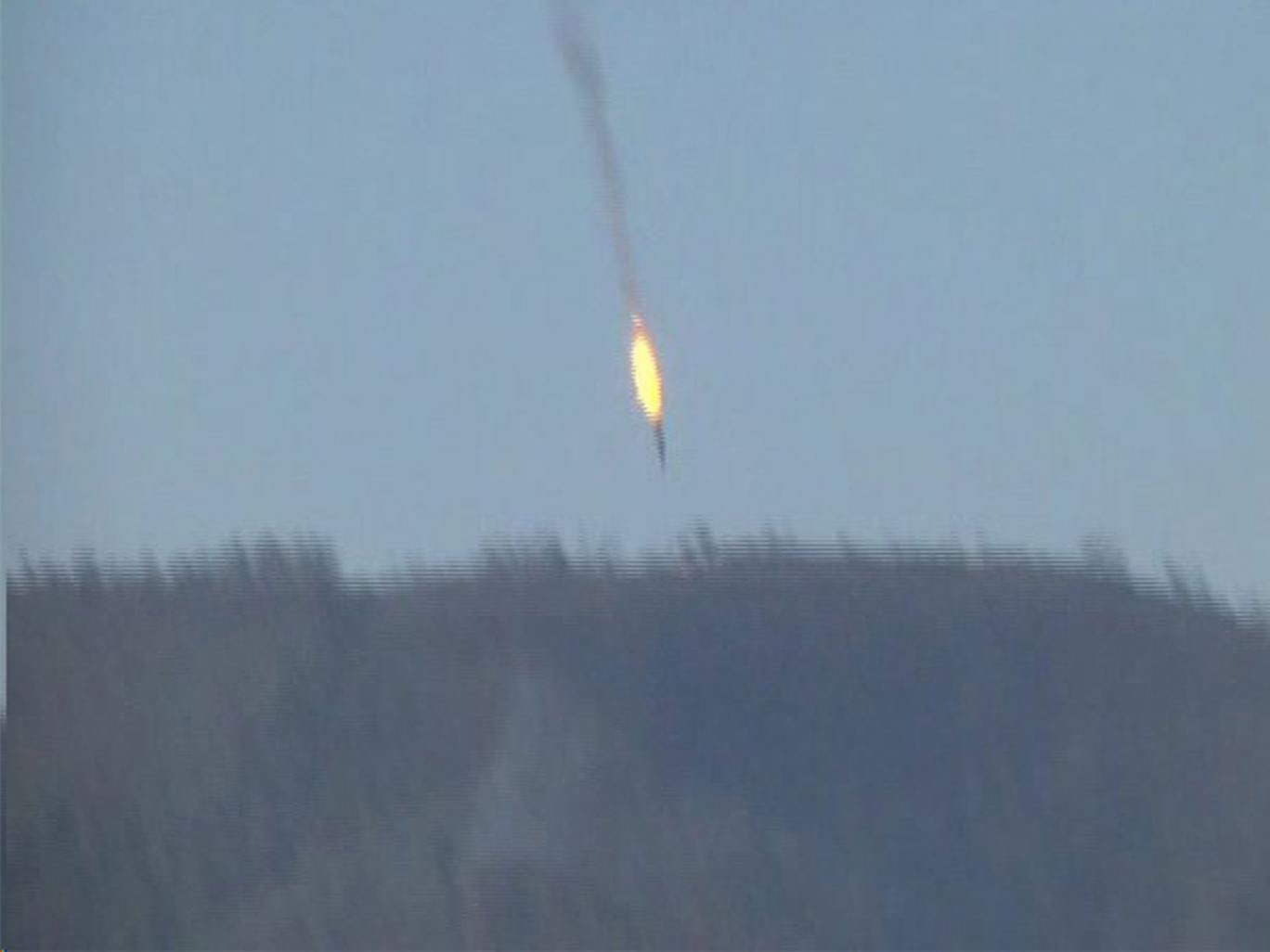 The Russian Defence Ministry and Turkish Presidency, quoted in Russian and Turkish media reports, have both described the plane as Russian, and video posted by the Haberturk TV station appeared to show the jet coming down in flames.
A military official, quoted by Turkey's Dogan news agency, said the plane was shot down by Turkish F16s, and that the pilot was given prior warning.
Various reports described the plane as coming down in hostile Syrian territory, and the fate of the two pilots on board was unknown.
#BREAKING CNN Turk reporter says 2 helicopters in the air to rescue pilots but there are clashes on the ground pic.twitter.com/LcDmT86Qa8

— CNN Türk ENG (@CNNTURK_ENG) November 24, 2015
CNN Turk published images purporting to show two pilots parachuting safely to the ground, and reported that two helicopters had been sent from Turkey to retrieve them.
While a number of videos were posted to social media appearing to show the plane itself crashing.
NOTE: CNN of course is right on top of things………