Take your pick between islamonazi terrorists and hard core islamocommie terrorists.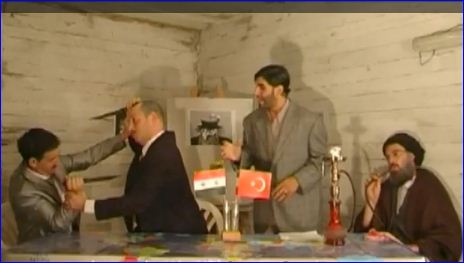 Goes to show how ludicrous getting involved on either end is. The west, especially "Team Obama" is aligned with terrorists as well. So, let em all duke it out and throw in an occasional drone strike, all sides are nasty sob's so it matter little who gets hit
18yo UK teenage girl becomes 1st to be prosecuted for…fighting AGAINST Islamic State
A British 18-year-old girl has become the first person to be convicted for attempting to join the campaign against ISIS in Syria. She is set to spend 21 months behind bars.
Silhan Özçelik from north London fled her home and took a train to Brussels, leaving a 25-minute farewell video address for her family.
In the video, she said she was eager to join the Kurdistan Workers' Party (PKK) women's military forces and fight against Islamic State (previously ISIS/ISIL).
She also left a written note to her family, which said: "I have been thinking about this for many years. I have been wanting to join for many years. Furthermore I am leaving my diary, and it is written in my diary … I wrote, every minute, how much I wanted to become a militant, how much I wanted to become a guerrilla, are all written in those pages."
The girl added that she was "passionately engaged" with the PKK's ideas, wanted to become a "bride of the mountains" and was drawn by the fact that women played an active role in the party.
The jury listening to her case in the Old Bailey Central Criminal Court were told that the teenager had wanted to join the PKK for five years, since she watched a film called "Comrade Beritan" about a PKK female guerrilla fighter, who killed herself jumping off a cliff, preferring death to being captured.