Remember that Sweden just a few years ago had its first islamo-pop tard: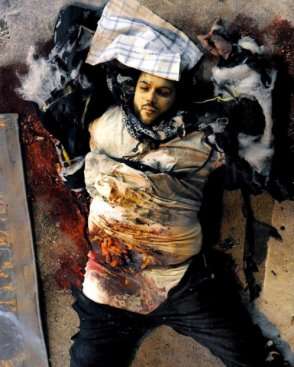 The moment Sweden lurched hard Left for uninterrupted decades was the game changer, it has led up to the current reality of its society. And the dunderhead Finnish government is edging closer to repeating the same mistakes of its western stalinist neighbor.
Why Sweden's terror threat is a game changer
Police at Stockholm's central station. Photo: Yvonne Åsell/TT
Swedes are on high alert for a terror attack for the first time in history. While the move has barely grabbed global media attention, it's a big deal in what is one of the safest countries on the planet, argues The Local's Editor Maddy Savage.
"I'm watching the press conference and I am wondering if we should stay in tonight," a Finnish friend texted as Sweden's Security Service Säpo announced on Wednesday that the
terror threat level in Sweden had been raised to 'high'
amid a hunt for a man suspected of plotting terror crimes here.
"I've never seen such serious warnings from the authorities of any Nordic country," the message continued.
On the streets of Stockholm on Thursday, there were similar jitters.
"I don't like the subway now. It doesn't feel nice," said Helle Aarniporo, 58, who was visiting the capital from Umeå in northern Sweden.
"It's worse to be here than at home. There are many more people. I'm not from Stockholm, so I don't know what [places] to avoid or what to do," she told The Local nervously as she prepared to board the underground at Slussen, a busy station close to the city centre.