This is how far we've strayed from actually winning wars, scorched earth and weeping widows no longer an option, repeated failure however, is.
Unleash hell.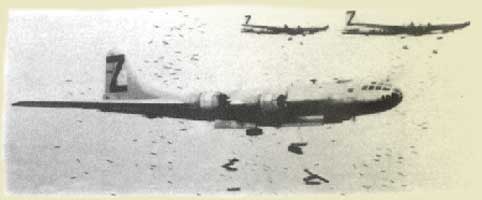 The other side to this story is Turkey, a NATO member, is actively helping the Isalmonazis of Islamic State because the Turkish regime are Islamonazis themselves, a bona fide Islamonazi Axis. Why Turkey is still in NATO owes to the first portion of this post, the West is no longer interested in winning wars, just pretending to exert force then followed up by backslapping each other.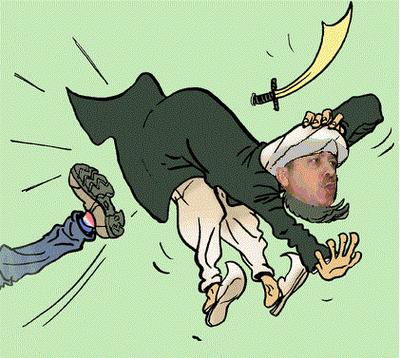 The Most Important Question About ISIS That Nobody Is Asking
The question of how the Islamic State funds its sprawling caliphate has been discussed in the past: we first broke down the primary driver of ISIS revenue well over a year ago, in September 2014, when we explained that "ISIS uses oil wealth to help finance its terror operations."
[…]
Still, without a doubt, the dominant source of funds for the terrorists is oil, and not just oil, but a well-greased logistical machine that keeps thousands of barrels moving from unknown pumps to even refineries, and ultimately to smugglers who operated out of Turkey and other countries.
Here is Bloomberg:
Most often refined in Syria, the group's oil is trucked to cities such as Mosul to provide people living under its black banner with fuel for generators and other basic needs. It's also used to power the war machine. "They have quite an organized supply chain running fuel into Iraq and [throughout] the 'caliphate,' " says Michael Knights, an Iraq expert at the Washington Institute for Near East Policy, using the militant group's religiously loaded term for itself. Because the U.S. apparently believed the real money for Islamic State came primarily via selling refined oil, rather than crude, last year's strikes heavily targeted refineries and storage depots, says Bahney. He and other experts say that strategy missed an important shift: Militants increasingly sell raw crude to truckers and middlemen, rather than refining it themselves. So while Islamic State probably maintains some refining capacity, the majority of the oil in IS territory is refined by locals who operate thousands of rudimentary, roadside furnaces that dot the Syrian desert.
Here is where it gets interesting: Bloomberg cites Pentagon officials who acknowledge "that for more than a year they avoided striking tanker trucks to limit civilian casualties. None of these guys are ISIS. We don't feel right vaporizing them, so we have been watching ISIS oil flowing around for a year," says Knights. That changed on Nov. 16, when four U.S. attack planes and two gunships destroyed 116 oil trucks.
So any qualms about vaporizing "innocent civilians" promptly disappeared when the Pentagon realized that its 1+ year long campaign had been an epic debacle, that a suddenly surging ISIS was stronger as ever, and most importantly, that its critical revenue lifelines had been largely untouched for years. Perhaps they weren't innocent civilians after all.