We need more Western leaders to do the same……much more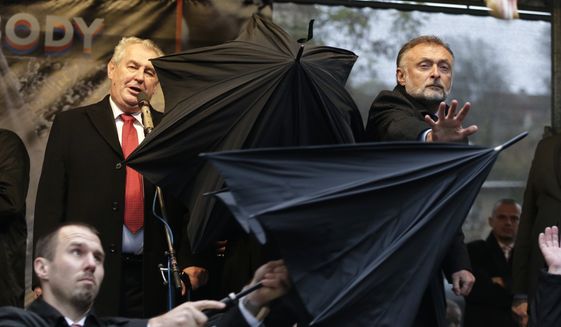 CZECH PRESIDENT ATTENDS, ADDRESSES RALLY AGAINST MUSLIMS
Later in the day, protesters from several anti-immigration rallies joined forces and marched to the government building. They demanded the center-left government resign over its acceptance of a European Union plan to redistribute 120,000 refugees in member states despite its disagreement with it.
EASTERN EUROPE RISING: CZECH PRESIDENT SPEAKS AT ANTI-ISLAM RALLY WITH PEGIDA LEADERS, TOMMY ROBINSON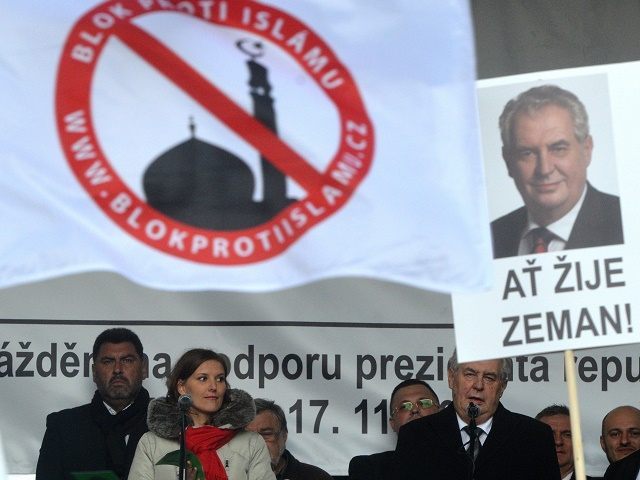 MICHAL CIZEK/AFP/Getty Images
The president of the Czech Republic has said opponents of Islam should not be referred to as extremists at a rally today advocating closing the Republic's borders to Muslim migrants.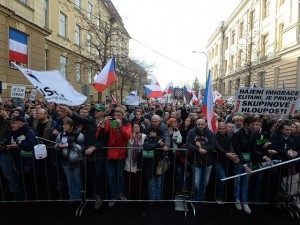 Speaking to a crowd this afternoon that included observers from Germany's PEGIDA movement and Britain's Tommy Robinson, president Miloš Zeman was a guest of the Czech political action group 'Block Against Islam'.
Speaking on stage, the president said nobody else would be able to dictate to the Czech people, and took aim at the mainstream media, which he accused of "massaging" the migrant crisis for their own ends. He took a strong position defending free speech, remarking that everyone had the right to an opinion, but Czechs should never try to silence people with opposite views.
Mr. Zeman remarked using slurs against your political opponents didn't constitute a real argument, and accordingly those opposing migration should no longer be called "extremists, xenophobes, Islamophobes, racists or fascists", reports Radio Prague. The audience greeted the president's words with cheers and chanted "long live Zeman!"