They're used to smears, their chairman, Jimmie Åkesson, has even been demonized as a cockroach by the Swedish media.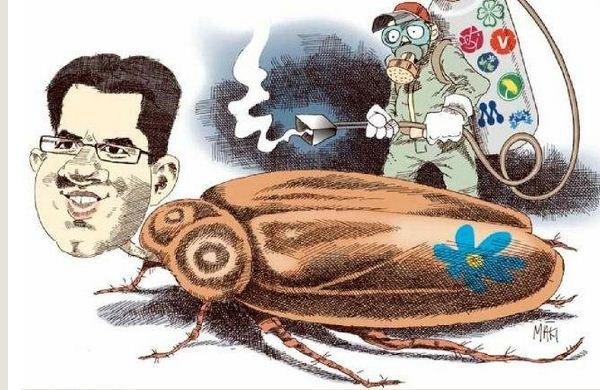 The BBC is just another despicable fake media outlet living off the taxpayer which means that it's not influenced in any way by customer (who is forced to pay under penalty of fine) dissatisfaction. So they can print half truths and outright falsehoods (and they do) and get away with time after time.
EXCLUSIVE: SWEDEN DEMOCRATS SLAM BBC ARTICLE CLAIMING POLLING-LEADING PARTY ARE 'NEO-NAZIS'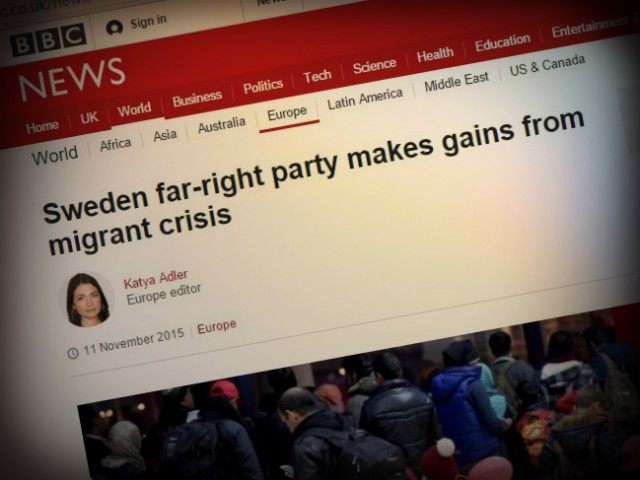 A senior member of the Sweden Democrats has rebuked a BBC news article portraying his party as being Neo-Nazi and violent,Breitbart London can exclusively reveal.
The BBC has joined ranks with the Swedish mainstream media in launching a hit-job on rising star party, the UKIP-like Sweden Democrats. Despite ostensibly working as an unbiased public news corporation, the analysis piece on the recent significant gains the Sweden Democrats opened by dragging up decades-old links with the Europe's far right movement.
Sweden Democrats Member of Parliament compared the article to regular pieces in the Swedish domestic media, calling it "a coordinated media campaign to silence the growing resistance to immigration".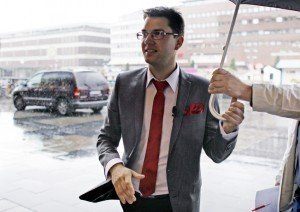 Regardless, the Sweden Democrats are one of Europe's youngest political parties – Jimmie Åkesson took over leadership of the party aged just 26, and many of their most influential members of parliament and activists are in their late twenties and early thirties.
The extremist roots which the BBC claims – and decided to characterise as 'Neo-Nazi' – are not only hotly contested, but also took place while the party's current leadership were still at junior school, or before some were even born.
The piece, which explores the sudden and growing popularity of the Sweden Democrats — they were polling as the most popular party in the country in August — also took the effort to recycle the idea that the party was directly responsible for a rash of arson attacks in Sweden recently.