That's after the (LOL) "humanitarian superpower" Sweden invited in everyone and their brother.
In a normal world with normal thinking political leaders (having the ability to think rationally, not being ideologically bound to destructive dogmas) these people would be turned around, and sent back, with absolutely no pleading being needed whatsoever. You know, like what Hungary and Slovenia are doing as well as Australia.
SWEDISH MIGRATION MINISTER PLEADS WITH MIGRANTS: 'STAY IN GERMANY!'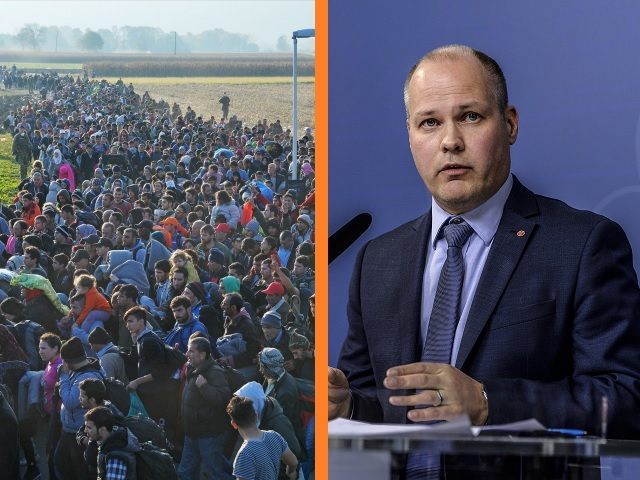 Getty
The Swedish government has been reduced to pleading with economic migrants and refugees moving north through Europe to stop coming, as their social services grow so overwhelmed.
Amid the busiest week ever for asylum applications in Sweden, the government has all but capitulated, doing everything it can to stave off the asylum crisis they created short of actually taking action to stop it.
While the Swedish government steadfastly refuses to close the borders, change migration rules, or slash the lavish benefits paid to migrants, ministers have not been shy to call on their neighbours for help and even the migrants themselves to take pity.
Speaking in an interview with Swedish television last week, state justice and migration minister Morgan Johansson laid out the position of the government, explaining they were no longer able to house the tens of thousands arriving at the invitation of the government. He said: "The urgent problem today is that the number of asylum seekers is increasing faster than the number of settlements. Sweden today can no longer guarantee accommodation places".